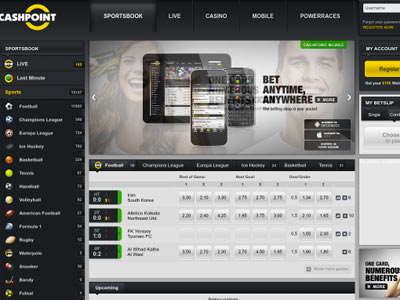 Author Cash Point. Screenshot of Cash Point website.


[Accessed April 17, 2018]
Cash Point - Loans up to $500
At Cash Point, we provide clients in New Zealand with low rate payday loans and short-term loans. We use modern technology on our website to help us get you the cash you need fast.
New customers can qualify for a loan amount up to $300 and existing clients can qualify for a loan amount of up to $500. We are upfront about our fees and we will keep you up to date on terms and conditions.
15-Minute loan applications
It is convenient to apply for our loans, simply visit our website. Our loan applications are 100% online, no queues and no endless paperwork. You can complete the loan application within 15 minutes. While you apply for a loan we will give you online support using live online chat. We are proud to say that we have the best service and fastest loan approval times in the financial industry.
A fair and responsible lender
At Cash Point, we offer our clients lower rates and fees than traditional banks and other lenders. We ensure that we remain competitive in the market.
Clients with bad credit can still apply for a loan; the loan amount that you will qualify for will depend on an affordability assessment. Contact us for a short-term loan if you need help with your cash flow management or encounter a cash emergency.
Cash Point Services
At Cash Point we strive to make our online loans easily accessible, we cut out the paperwork. The entire loan process is online and you can even sign your loan contract electronically.
As soon as you have us for a payday or short-term loan we will deposit the money into your bank account immediately.
Short-term loans
Our short-term loans have competitive interest rates and low fees.
You can choose your repayment structure according to your income structure.
You can qualify for a loan amount of $500 without any hassle.
Payday loans
Our fast loans carry very lower interest rates.
This loan gives you an advance on your salary and is paid back the next time you get paid.
You don't need to visit a branch to get your cash, will pay your loan amount directly into your bank account.
Visit our website and apply for a payday loan and you can receive your cash today.
Cash Point – Short-term loan
Loan Type

Short-term loans
Short-term loan calculator
Cash Point Quick stress-free short term loans
Over the years Cash Point has helped many clients in New Zealand with short-term loans.
Our short-term loans can be used for any cash emergency. If you have been blacklisted you can still apply for a loan with us as long as you can afford to repay the loan.
How much will my total loan cost?
We are transparent and responsible. All of your loan fees, as well as the total cost of your loan, will be made clear to you before you sign the loan agreement.
In addition, you can also use our online instant cash loan calculator to help you determine the cost of your loan. The loan calculator is conveniently located on our website.
Do you meet the requirements?
You must be 18 years or older
You must be permanently employed for longer than 2 months
You must be a permanent New Zealand citizen
Give us your supporting documents
An ID photo
Proof of income
Proof of address
Your bank account number
Email address
Telephone number
At Cash Point, we can help you get a short-term loan without the hassle. Visit our website and apply for a loan, the application can be completed under 15 minutes. Our fees are low and our personal loans are affordable. Let us help you take care of your cash emergencies.
Customer Reviews & Testimonials
"
They will assist you when you need it most they make sure that they understand the loan that you need and they provide it to you.
Sarah A
— Queenstown —
You can get the cash point app and that will help you to keep tabs on your loan and how much you are needed to pay back.
Andy S
— Auckland —
Getting a loan from them is super easy and that is why I use the company.
Jethro C
— Nelson —
Cash Point Contact
Contact Number
E-Mail
Website
Physical Address
349 Remuera Road

Remuera

Auckland Region

1050

New Zealand
---
Postal Address
P.O. BOX 2176, Remuera, 1050, New Zealand