Short-term loans up to $2,000
Low-interest up to 49.95%
Repayment up to 70 days
In-page navigation
---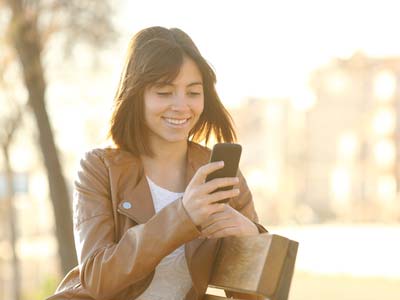 Author CantWait.com. Screenshot of CantWait.com website.


[Accessed April 17, 2018]
Cantwait.com - Reliable short-term loans
When things happen that need to be dealt with right away, not having money can be a big resistance in carrying on with what you want to do.
Seeing that you can't wait for payday for any emergencies, you have to ensure that you take care of certain problems right away.
The responsible lending policy at Can't Wait.com
As much as we want to help clients with their money problems, we have to take a lot of things into consideration before we give them a loan. Having said that, we can't give customers an advance if they are not in a good financial state. We can only loan clients who meet our affordability requirements. After all, we want our customers to be able to pay their personal loans without feeling the pressure that they owe us.
What to do you need to qualify for a short-term loan?
Clients need to be a New Zealand citizen or have permanent occupancy
Clients need to be permanently employed and receive a weekly salary of $350
Clients need to be more than 18 years or older to apply
Clients need to have an active banking account that has been working for more than 3 months and is the same bank account where your salary money is deposited in
Clients need to finish us with two contact details where we can reach him
How long can the short-term loan be?
The duration of the short-term loan can be a maximum of 10 weeks. Clients can always decide to pay the loan earlier.
CantWait.com Services
The loan calculator will give you an idea of how much money you can borrow on your short-term loan.
Although the money might be slightly bigger than the amount you wanted, don't take more than what is necessary. It is important that you remember to only borrow what you need and nothing more.
How to repay your short term loan
We will set a direct deposit from your bank account which will make things slightly easier for the client.
The last thing you need is to be going to stand on dreadful queues on your payday.
The benefits of returning clients
Due to the fact that we already have your information on our database, you will only electronically sign for your documents. Returning customers don't have to go through the same process of scanning paperwork to us.
There is no renewal fee that has to be paid out
There are no credit checks done on, returning customers
How much money can I get?
Clients who are using our services for the first time can borrow $500. The customers that are returned can borrow $1500.
Will the short-term loan be approved?
This can only be determined after we have accessed all the documents you have submitted for our attention. It is for this reason why you need to submit the records that we ask for as soon as you have completed your online loan application. Depending on who you bank with, you may receive your loan instantly or a few hours later.
CantWait.com – Short-term loan
Loan Type

Short-term loans

Interest Rate

49.95%

Loan Amount

up to $2,000

Repayment

24 hours to 70 days
Benefits of CantWait.com
Speedy responses
Online application
Repayment terms are flexible
Short-term loan calculator
Cant Wait.com - Fast online loans
If you are applying for our short-term loans for the first time, you can't have more than one loan. However, once you become a second-time applicant, you may be liable for another advance.
Can my spouse apply for a short-term loan?
As long as your spouse meets all our lending requirements, they are more than welcome to apply for credit. We welcome self-employed applicants as long as we can see an income in their bank account.
Can I apply if I receive my salary on hand?
We require our clients to receive their payment through the bank. Therefore, unless we have that as proof in the form of bank statements, we will not be able to help you. Supporting documents can be faxed through to us and we will process your quick cash loan application as soon as possible.
Can I extend my short term loan?
Short term loans are advances that need to be taken and paid out within the required date. It can't be taken as a long-term credit. We have a standard 3-day waiting period before clients can apply for new credit.
Are the short-term loans secured?
Not at all. Our payday loans are unsecured and we don't expect any collateral from our clients.
Can I change my direct debit date?
We have seen that it works better when we directly deduct money on your payday.
Borrowing tips for clients
Don't be afraid to tell us when you face any financial trouble.
Always adhere to the Terms and Conditions of your loan agreement.
Don't bite off more than you can chew!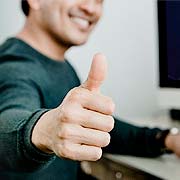 CantWait.com is a trusted & reliable provider of short-term loans
Customer Reviews & Testimonials
"
Are you in a rush for a loan like I was well; then do I have the perfect company for you and yes you looking at them they have helped me out all the time with my loans.
Mishcka R
— Queenstown —
This company has a heart of gold and they understand your need for getting a loan and that is why they will always help you get the best.
John T
— Wellington —
The service is great and when you need assistance they are there to help you. I will never leave them cause they understand you.
Emily L
— Auckland —
CantWait.com Contact
Contact Number
E-Mail
Website
Physical Address
120 Third Ave

Tauranga

Tauranga Region

3110

New Zealand
Opening Hours
Monday

08:00 – 17:00

Tuesday

08:00 – 17:00

Wednesday

08:00 – 17:00

Thursday

08:00 – 17:00

Friday

08:00 – 17:00

Saturday

Closed –

Sunday

Closed –