Quick loans up to $20,000
Low-interest starting from 9.95%
Repayment up to 36 months
In-page navigation
---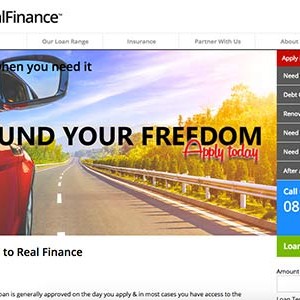 Author Real Finance. Screenshot of Real Finance website.


[Accessed July 3, 2019]
Real Finance - A reliable financial partner
When we opened Real Finance, we wanted to ensure that clients get the best payday loan service. Having said that, we go above and beyond to ensure that our customers get their loan on the very same day they applied for it.
Although in some cases, it is often difficult, that is a promise we have given to ourselves and to our people. The reason customers may get their money the next day is that they submitted their documents late.
We always encourage our clients to send us their paperwork as soon as possible so that they can have their short-term loans right away.
When technology came to the rescue
We did a bit of research and came to the conclusion that most of us New Zealanders don't have time to leave their personal or work duties to apply. Therefore, we then made things easier by bringing the application in the comfort of their phones.
Now that the application is online, customers are able to apply for a fast cash loan wherever they are. This has made a lot of Kiwis happy because they don't have to leave what they doing and come to us.
Our clients come first
We always try our best to meet our clients halfway in the best way we can. We will never want to make our process dreadful and inconvenient for the client.
After all, these are the very same people that have kept us in business for all these years, so it is only fair that we ensure that we are able to meet their needs.
Real Finance Services
At Real Finance, we will give you a loan for literally anything. We will never limit you to taking credit because we believe what emergency that you have needs to be dealt with right away.
Therefore, be it a holiday or some new tyres that need to be purchased, we will sort you out. The fact that you qualify for our online loans means that you have the financial capability to pay for our credit plans.
Therefore, we will never restrict our customers into only taking a loan for a "life or death" situation. If it is important to you, it is important to us.
How much you can borrow
The minimum instant loan amount that a customer can apply for is $200 and the maximum is $20 000. We will never give you an amount that is below than the one you were awarded. However, we always encourage our clients to have a bit of financial discipline and only take the amount that they need.
Loan duration period
Quick loans can be settled anytime from 1 month to 36 months. We always have no problem with clients paying their credit plans in advance.
We encourage this behaviour and to us, it shows a great deal of commitment from the customer's side. Therefore, if you have the money to settle your account, don't wait until the scheduled date of your loan to pay it off if you can do it a little bit sooner.
Real Finance – Quick cash loan
Loan Type

Quick loans

Interest Rate

9.95 – 39.95% p/a

Loan Amount

up to $20,000

Repayment

30 days to 36 months
Benefits of Real Finance
Easy loan application
Affordable rate
Excellent customer service
Quick cash loan calculator
Real Finance - Cover emergency expenses with a quick cash loan
Is there a minimum age for applying for a personal loan?
In order to be considered for a loan, a client has to be 18 years or older.
Repayment options
Although our clients have the freedom of choosing the day of collection, we always advise them to pick their salary date. This way, we will deduct the loan installment on the day you get paid and you will only hear from us again the next month or fortnight depending on the period you have chosen. In essence, we want to make things easy for our customers and not difficult.
Only New Zealand residents can apply
Clients have to be permanent residents of New Zealand in order to be considered for one of our quick cash loans.
Credit record
We don't require you to have a great credit record as we know it is often difficult to have one. However, having an above-average credit record will help you in your application with us and in the future too.
When you have a bad credit
The extent of your bad credit will be assessed. If it is not too bad, we may be able to help you. Usually, customers think their bad credit history is tarnished while it is not that much of a problem.
When you are bankrupt
Should you be bankrupt, you need to notify us as soon as you apply for credit.
Early settlement options
No penalties will be suffered for settling your account before the scheduled date. Therefore, customers are more than welcome to pay us before.
When you don't pay your loan
In the event of having a problem with paying off your loan, please notify us as soon as possible, clients usually wait for the day of their scheduled payment before informing us and that is already too late for us to try and figure out a plan for you. Continuous failure to pay your loan will stain your credit history and that may ruin your possibilities of applying for a loan in the future.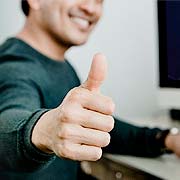 Real Finance is a trusted & reliable provider of quick loans
Customer Reviews & Testimonials
"
Real Finance is a reliable credit provider that always looks at your budget before approving your loan.
Annie S
— Nelson —
One business day was all it took for Real Finance to get back to me after applying for credit.
John D
— Dunedin —
The interest rates that I am paying at Real Finance are reasonably low and have made my budget more manageable.
Alexandra P
— Napier —
Real Finance Contact
Contact Number
E-Mail
Website
Physical Address
69 Manners St

Te Aro

Wellington

60111

New Zealand
---
Postal Address
PO Box 21342, Christchurch, 8013, New Zealand
Opening Hours
Monday

09:00 – 17:30

Tuesday

09:00 – 17:30

Wednesday

09:00 – 17:30

Thursday

09:00 – 17:30

Friday

09:00 – 17:30

Saturday

– Closed

Sunday

– Closed