Home loans up to $200,000
Reliable home loans
Repayment up to 10 years
In-page navigation
---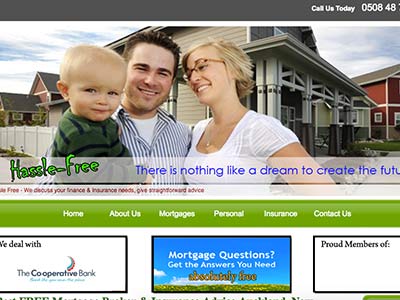 Author Gupta Loans. Screenshot of Gupta Loans website.


[Accessed April 17, 2018]
Gupta Loans - Applying for mortgage is easy with us
We are New Zealand's no fee mortgage broker in Auckland. Gupta Loans have assisted thousands of individuals to find the right deal on their mortgages and insurance for many years.
We offer free assistance and we aim to make the process of finding and applying for your mortgage as easy as possible.
Straightforward home-loans
Gupta Loans and Insurance Limited will give you straightforward advice as far as your finance and insurance needs go, you won't need to run around for anything as we'll do all that for you, we'll also compare home loans and lender options as well as dealing with all the paperwork and we are available seven days a week plus we can come to you if need be.
Gupta home loans made simple
It doesn't matter if you're moving out of your family home for the first time or if you've been renting accommodation and decided to rather buy. Buying your first home is a very exciting proposition, it could possibly be the first opportunity to have things just the way you want it.
Be this as it may, there is still one hurdle that you as a first time home buyer needs to get over before you can actually start relaxing in your first-time mortgage experience.
Before you start shopping for a new home, you first need to get some sort of idea how much you are able to spend, the purchasing process and any related purchase costs.
Gupta Loans Services
With our best out of the market mortgage advice services, we aim to take the mortgage anxieties out of moving house.
We have a team of mortgage brokers and together with our admin team, they will keep matters running smoothly for you.
Let the experts help you
Our mortgage gurus will take you through the house buying process and assist you in selecting a mortgage that is just right for your circumstances. But our service don't end there, should you have any questions or concerns with regards to the lender's online loan application form, we'll be right there to help you with the application and assist with the mortgage administration to the very end of the process which is moving day and completion. We do all the talking between your solicitor and property agent so that all parties are kept in the loop at all times.
You'll be pleasantly surprised at what we can offer you
Discover the best mortgage deal. Being a whole market Mortgage Adviser means exactly that. As qualified brokers specialising in home loans, we work for you and it's our job to take your home equity loan application to the market and do the shopping for you.
Home buyers - at Gupta Loans & Insurance, our service is intended to save you time and money. Our professional mortgage advice is free which means your charges are kept to a minimum not only will we find you the right mortgage, we'll ensure it completed on time, making the whole process a lot less nerve-racking.
Gupta Loans – Home loan
Loan Type

Home loans

Loan Amount

up to $200,000

Repayment

10 years
Benefits of Gupta Loans
Excellent customer service
Get affordable home loans
Get refinancing options
---
Gupta Loans - Choose your interest rate
We offer the best home loan service and lowest possible interest rates in the market.
Refinance – when refinancing your home won't change the fact that you can still choose your own interest rate that you'll be paying or the repayment method as well as the type of product being used from any lender in the marketplace.
Individuals choose to refinance for a lot of reasons
Save money - refinancing could possibly reduce your monthly expenditures
Reduce the term of the loan – by saving some extra money each month and with more flexibility on products, you could maybe pay a little more on your mortgage loan and settle your loan earlier without paying any penalties on early payment.
Release Equity- if you refinance for a larger amount than needed on your mortgage, can perhaps allow you to release some of that money to purchase a new car.
By refinancing for a sum that is greater than the amount needed to repay your mortgage, you can release the money to buy a new car instead of getting separate vehicle finance.
Consolidate Debts – if you feel a bit of anxiety about having a multitude of debt all over the place, then you may want to think about consolidating your debt into one single loan account and only have one repayment when refinancing.
Change from an unsatisfactory lender – there is absolutely no reason to stay with a lender that cannot offer you the best, changing from one lender to the next has never been easier.
We are here to assist you every step of the way
Increase Flexibility – refinance from your standard mortgage to a flexible one or even offset products can allow you to make flexible repayments, you can release equity without permission from the lender.
Gupta Loans provide the lowest interest rates negotiated for because we have a good relationship with the banks and other lenders that offer online loans and alternative credit options.
Customer Reviews & Testimonials
"
They offer brilliant advice. Their experience and expertise was a huge help.
Gavin B
— Tauranga —
I can't find anything to fault. Gupta Loans' customer service is top-class!
Claudia G
— Invercargill —
It was so much easier finding a home loan with Gupta Loans. The process was easier and things moved faster.
Jenny A
— Lower Hutt —
Gupta Loans Contact
Contact Number
E-Mail
Website
Physical Address
379 Great South Rd

Papatoetoe

Auckland Region

2025

New Zealand
Opening Hours
Monday

09:00 – 19:00

Tuesday

09:00 – 19:00

Wednesday

09:00 – 19:00

Thursday

09:00 – 19:00

Friday

09:00 – 19:00

Saturday

09:00 – 19:00

Sunday

09:00 – 19:00