P2P loans up to $2,000,000
Low-interest starting from 5.05%
Repayment up to 5 years
In-page navigation
---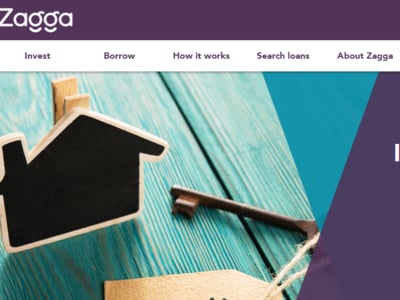 Author Zagga. Screenshot of Zagga website.


[Accessed August 10, 2021]
Zagga changing the way Kiwis invest and borrow money
Our strategy opens a new opportunity for safe investment for investors that provides greater access to personal and business finance for borrowers.
We deliver a peer to peer platform that allows people to borrow money at competitive rates and it offers a more flexible criteria than banks have to offer. We give investors the opportunity to get access to investments; which offers attractive returns, investment security, regular monthly payments plus you can rest assured that you'll have the peace of mind from knowing exactly where your money is invested.
We provide the platform
Zagga is not a finance company and we don't lay a hand on investor's money, but we do provide a platform meaning that individuals are permitted to borrow money. Investors have the opportunity to choose who and what they would prefer to invest in, their preferred level of risk and return is entirely up to them. We like to call it investors security since their investments are secured over the borrows assets, normally this would be first mortgages over a property.
Helping you make your money work for you
Create a way for your funds to work harder for you, you can invest in a higher-yield, alternative asset class. Investing is fast, simple and secured. Plus, you will always have the choice and control over whom you choose as your preferred investment.
All our peer to peer loans are secured by property and please note that all investments generally carry some sort of risk, they naturally carry higher rates of returns which are related to higher risks. Please visit our web page for details of rates, fees and charges.
Zagga Services
Every situation is unique and we understand that. We offer borrowers flexible lending criteria, combined with larger business and personal loan sizes, which means that we can offer assistance to more borrowers faster.
Our peer-to-peer lending is a lending arrangement that allows investors to fund borrowers via our online platform, without being involved with traditional financial institutes like that of a bank.
The reason you should choose us is that we offer new and improved way's to invest and borrow
We have suitable financiers willing to fund your loans
Suitable financiers can fund peer-to-peer loans to creditworthy borrowers; we can effectively match you to borrowers and loan types based on your stated investment risk preferences and objectives.
It is possible to achieve a regular income and offers higher returns on a secured investment.
The application process
It's quite easy to submit an application for a loan through Zagga for those who would like to borrow. Our online loan application and assessment process is convenient, transparent, easy and fast.
We take the time to listen and understand every unique situation since no problem is the same each individual will receive personal attention regarding what they need to borrow the funds for; we provide a variety of options for you to choose from.
Zagga – Peer-to-peer loan
Loan Type

P2P loans

Interest Rate

5.05 – 13.45% p/a

Loan Amount

up to $2,000,000

Repayment

1 year to 5 years
Benefits of Zagga
Simple loan application
Fast funding
Affordable loans
Peer-to-peer loan calculator
Zagga is a unique alternative and all loans are secured property
Our p2p loans are offered between $25 000 and $2 million, for all appropriate purposes.
We are flexible and transparent so you can be assured that we have no hidden agendas, each loan application is assessed on merit since each situation is different to the other. You can have peace of mind in the fact that your application is dealt with in the most unique way. We have no missed opportunities and there are no unwanted offers because each investor and borrower make seamlessly. If you have a registered mortgage the loan will typically be secured against your property, however, in some situations a specific fee over assets.
About peer to peer lending
A peer-to-peer loan gives you the freedom to manage your financial affairs, and we provide the platform you need for investors as well as borrowers to do their business.
Although we are well aware that all investors carry a risk associated with lending, we also undertake full-on borrowers as well as securing property. Consequently, we don't make references regarding the merits of a loan; however, we do compile all the information on the borrowers in order for investors to make informed investment decisions
This is how it works
Zagga offers a policy that will faultlessly match the investment registered investors or risk preferences to the credit risk of all borrowers that have been approved. Investors that have been matched can then access the relevant loan information before they commit themselves to fund the loan.
Advances are normally secured, at a minimum rate, by a registered mortgage over the property. The interest rate is then determined by using the Zagga credit assessment score, thru a combination of Zagga's detailed credit valuation, the value, and loan amount in contrast to the security property.
With our flexible criteria and the ability to cater for larger loan amounts, means that we are able to assist more people who would like to borrow money and at the same time offer strong risk mitigated returns to investors.
Contact Zagga and one of our consultants will advise you with the process of getting a quick loan online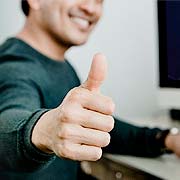 Zagga is a trusted & reliable provider of p2p loans
Customer Reviews & Testimonials
"
Thank you Zagga for helping me to get the money that I needed! When no one else believed in my idea, you did and it has made all of the difference.
Debbie S
— Christchurch —
Zagga helps your money work for you. The best part is that you always have a choice over the investment that you choose and the amount of money that you would like to invest. Visit their comprehe...
Leon F
— Auckland —
The application process is convenient, transparent and fast. Gone are the days of waiting around for the bank to get back to you; you will now receive a response within the day. I love Zagga beca...
Angie T
— Wellington —
Zagga Contact
Contact Number
E-Mail
Website
Physical Address
c/o K3, 83 Albert St

Auckland

1010

New Zealand
Opening Hours
Monday

09:00 – 17:00

Tuesday

09:00 – 17:00

Wednesday

09:00 – 17:00

Thursday

09:00 – 17:00

Friday

09:00 – 17:00

Saturday

– Closed

Sunday

– Closed