P2P loans up to $70,000
Low-interest starting from 6.99%
Repayment up to 5 years
In-page navigation
---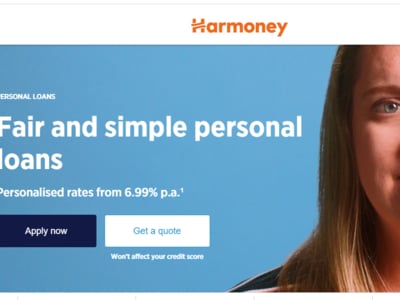 Author Harmoney. Screenshot of Harmoney website.


[Accessed August 10, 2021]
Harmoney - Simple financial solutions
We are New Zealand's largest lending marketplace!
Our marketplace is for individuals who would like to borrow money, with other people who are eager to lend money, meaning its people lending to people.
Personalised loan terms
You can choose your own terms by reviewing your personalized interest and the loan amount then select loan terms that will work for you. Once you have been funded, the funds are deposited into your bank account or if you have opted to go with debt consolidation, the funds will then be disbursed to settle your outstanding debt.
How borrowers use the marketplace
In order to list your personal loan in the marketplace, you as the borrower will need to complete our online application via a 100% online system. Harmoney is a responsible lender so we bespoke credit screening on all applications received, we assign a personalized interest rate based on your personal circumstances.
Once your peer-to-peer loan application has been approved, we give you the opportunity to tell your story and you have the chance to explain what you would like to use the funds for. Note that the purpose of the loan will assist lenders to decide if they should invest in a personal loan or not.
Harmoney Services
Harmoney is interested and would like to know what you need the money for, after all, we are here to assist you for whatever reason you would like to make happen, we'll kick things off for you.
We do however need to get to know you and your finance's since we are a responsible lender, we'll also need to make sure you are whom you say you are and that you have the affordability to make repayments.
Repayments
This is how repayments normally work. 99% of peer-to-peer loans in the Harmoney marketplace are 100 % funded within a period of 24 hours, however, this will depend on which bank you are with so maybe the fund's transfer could take up to three days before the funds reflect in your account
How do lenders use the marketplace
Loan investments in our marketplace are generally split into $25 chunks, which we like to call notes. Here is an example; a $10 000 personal loan is split into 400 notes. Meaning that instead of investing $X into each loan, the lender will invest X notes into each loan.
By using this fractionalised technique, we offer our Lenders the ability to expand their investments over hundreds or perhaps thousands of separate online loans, this also means that each person's loan is generally funded by numerous lenders.
Harmoney – Peer-to-peer loan
Loan Type

P2P loans

Interest Rate

6.99 – 19.99% p/a

Loan Amount

up to $70,000

Repayment

3 years to 5 years
Benefits of Harmoney
Fund available within 24 hours
Fixed interest rate
Flexible repayment terms
Peer-to-peer loan calculator
Harmoney - Let your money work for you
You will make monthly repayments to Harmoney who will then, in turn, repay the lender. The payments are typically paid into each individual's lender accounts as principal and interest repayments. Lenders then have the say if they would prefer to withdraw their funds or reinvest.
The marketplace for borrowers and lenders
Borrowers are given a fair deal by Harmoney, you get a personalised interest rate, and there are no pre-payment penalties, we offer up to $70K for unsecured short-term loans and 99% loans are funded within a time frame of 24 hours.
Lenders receive better returns since there is a higher rate of return, Diversification of your portfolio as well as the proven reliability of customer credit, F.M.A licensed & regulated.
Lending money through Harmoney - Why would you let your savings sit on ice earning low interest? Rather, let be put to work through Harmony's peer-to-peer money marketplace. We can introduce you to creditworthy borrowers so that you can earn good returns.
How peer-to-peer works and what it does
Peer-to-Peer lending is precisely what the name proposes – peers, lend money to their peers and in return, the people that borrow the cash make repayment to the Lenders with interest.
Individuals that borrow from Harmoney marketplace take out personal loans, meaning it's an asset class otherwise known as Consumer Credit, and this benefits the banks and finance firms dominion for centuries, however, peer-to-peer marketplaces like Harmoney are beginning to open this asset class up to ordinary persons.
Harmoney's roll in the peer-to-peer marketplace
Our part in all of this is to run the peer-to-peer Marketplace. This is where you will list your online loan application, and the lenders will choose which personal loan to fund. We process all personal loan applications ensuring creditworthiness, we act as an intermediary to that you and the lender can be kept private. Finally, we collect and allocate payments back to the lenders on your behalf.
In short peer-to-peer lending permits you to lend your cash directly to people wanting a quick loan. When they repay you, you'll take your share of the return. However, this is tricky because you are taking the risk as well. This means you are the one lending the money but you're also taking the risk, so in actual fact, you should be the one who gets the returns.
State your case, tell us what you need the money for and we'll see what we can do.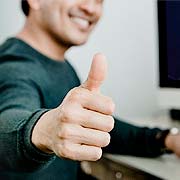 Harmoney is a trusted & reliable provider of p2p loans
Customer Reviews & Testimonials
"
We are all different which is why it's quite obvious why we each like to organize our finances differently. Harmoney is one of the lenders that understand this which is why I love to lend from th...
Cassandra W
— Alexandra —
When it comes to responsible lending, Harmoney is right on top of it. They ensure that you as the customer will be fully able to repay the amount that you have borrowed comfortably. They really c...
Lois D
— Christchurch —
Getting funding has never been easier than with the help of Harmoney. Their online application makes it easier for both prospective lenders and borrowers to grant and receive finance. Go have a l...
Andrew M
— Auckland —
Harmoney Contact
Contact Number
E-Mail
Website
Physical Address
79 Carlton Gore Road, Newmarket, Auckland

Auckland

1023

New Zealand
---
Postal Address
PO Box 106-507, Customs Street, Auckland City, 1143, New Zealand
Opening Hours
Monday

09:00 – 18:00

Tuesday

09:00 – 18:00

Wednesday

09:00 – 18:00

Thursday

09:00 – 18:00

Friday

09:00 – 18:00

Saturday

09:00 – 18:00

Sunday

09:00 – 18:00