P2P loans up to $2,000,000
Low-interest starting from 2.79%
Repayment up to 30 years
In-page navigation
---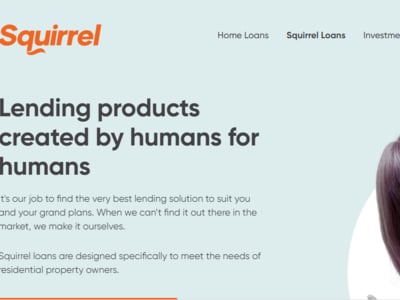 Author Squirrel Money. Screenshot of Squirrel Money website.


[Accessed August 10, 2021]
Squirrel Money - Effective financial solutions
Squirrel Money has been in business for more than 10 years, amongst other products and services we offer, we also specialize in mortgage broking and peer-to-peer lending and insurance, our products and services have been hand-picked in order to deliver the best possible service to New Zealanders.
Squirrel Money was the first peer-to-peer lender in New Zealand that offered loan trading on a secondary market also offering investors a mobile app so that they could quickly manage their ongoing investments.
We offer complete transparency to borrowers as well as investors with loan book data that are readily available. Squirrel Money New Zealand is the second cab off the rank as far as peer-to-peer lenders go in NZ, but we do offer a number of firsts for this sort of market.
A few ins and outs about peer-to-peer investing
The perception is quite a simple one. Individuals with money who are looking to invest lend to individuals who are looking to borrow.
This is all simplified through the online platform of a peer-to-peer provider. Let's think about it as a matchmaking service for money; one where looks don't really count.
This is how a peer-to-peer platform works – it's sort of like Tinder except it's for money. Those that want to borrow money use an online loan application through a peer-to-peer provider; if the online application is approved they are matched up with funds from people who want to invest. In other words, the peer-to-peer lender provided the platform in order for the match to take place. Pretty simple!
By these means, the peer-to-peer middle-man is simply cut out, since they're run online keeping the overheads low. The borrower benefits from lower interest rates and charges – the investor gains through higher investment returns.
Squirrel Money Services
It's essential to note that peer-to-peer lending still embroils all the controlling checks of a traditional personal loan, like credit check, identification verification and affordability.
A diversified portfolio, factoring in demographic, credit profile and loan purpose, for example, is key for any P2P lender as it allows for better credit control.
There are two types of peer-to-peer loan risk models; peer-to-peer lenders are permitted to adapt to manage credit risk for the investors or a reserve fund model or a fractionalization model.
The reverse fund model
Then we have the reserved model approach which has to date been quite popular in the UK market, companies have proudly reported that investors have not lost a single penny under this model.
This model has been adopted by Squirrel Money in New Zealand that has the same claim.
The reserve fund model has made peer-to-peer investing a fast and easy process.
The investor will select the amount they would prefer to invest as well as the term and minimum interest rate.
The investment orders are typically matched with personal loans that meet the standards. The investor receives regular principal with interest on the repayment of their investment.
The investor receives regular principal and interest repayments on their investments, using the reserve funds that are available for any neglected repayments from the borrower.
Squirrel Money – Peer-to-peer loan
Loan Type

P2P loans

Interest Rate

from 2.79%

Loan Amount

up to $2,000,000

Repayment

30 years
Benefits of Squirrel Money
Quick approval
Online application
Low-interest rates
Peer-to-peer loan calculator
Squirrel Money - The fractionalisation model
Another peer-to-peer lending model which is probably the most common is the fractionalisation model. The fractionalisation has been proved popular in the US market and is presently on offer in NZ through most of our peer-to-peer lenders.
This model manages credit risk by motivating investors to spread their investments across several loans, thus generating a different portfolio of peer-to-peer loans.
Investors have the opportunity of selecting the peer-to-peer loans they would like to invest in and if by any chance there is a missed repayment from the borrower or the borrower defaulting, the investor will directly suffer the loss.
The Fractionalisation model depends on the success of spreading credit risk across numerous loans and receiving a net return, post credit losses that are acceptable to the investor.
Why you should invest in peer-to-peer lending
There are quite a few things that set peer-to-peer lending apart from most traditional investment options in the market.
Getting started with a peer-to-peer investment is an easy process that is completed online. So to get the process on the role investors set up an account with the peer-to-peer lender, they will then transfer some funds into the lender's account and once all of that is out the way, they're ready to start making investments.
Investors have a larger degree of control over their investments with peer-to-peer investing. Investors decide on the desired rate of return, they also decide how much they would like to invest, as well as the term of the long or short-term loan.
Investors also choose what degree of risk they're willing to accept, however, this is under the fractionalisation model for the pure reason that under this model, the investor can act as their own credit manager and thus would have to carry the losses should there be a default.
Some history on peer-to-peer lending
Did you know that the world's very first peer-to-peer lender, Zopa, took off in the UK in 2005! They have lent more than £1.99 billion in loans since it was launched. Peer-to-peer lending only became possible on the 1st of April 2014.
Customer Reviews & Testimonials
"
With over ten years of experience under the belt, Squirrel has proven to be a Kiwi favourite. With their wide variety of financial products I can understand why! If you are looking for help with ...
Jeremy D
— Napier —
Applying for a loan is so simple and easy now that you can do it all online! As long as you have a Smartphone, Tablet or laptop you can even do it from your own home. Grab a cup of coffee and rel...
Kelly G
— Greymouth —
Squirrel is there for you in both the good times and the bad. They understand finance so there is no need to fret. They will help you to get the finance that you need to make your dreams come tru...
Brenda F
— New Plymouth —
Squirrel Money Contact
Contact Number
E-Mail
Website
Physical Address
38 College Hill

Freemans Bay

Auckland

1011

New Zealand
---
Postal Address
PO Box 911254 Victoria Street , West Auckland, 1042, New Zealand
Opening Hours
Monday

09:00 – 17:00

Tuesday

09:00 – 17:00

Wednesday

09:00 – 17:00

Thursday

09:00 – 17:00

Friday

09:00 – 17:00

Saturday

– Closed

Sunday

– Closed