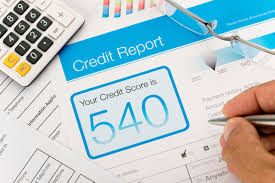 Author Pocket Wise. Screenshot of Pocket Wise website.


[Accessed July 3, 2019]
PocketWise 100% free to use
There are times in our lives when we need to make important financial decisions. Unfortunately, a lot of us make these decisions without researching all the information or options available to us.
We are the leading loan comparison website in New Zealand, where all Kiwis are welcome to compare financial products; we encourage you to use this in order to make a better decision for yourself.
Loan comparison
PocketWise compare's all the leading personal loans, home loans, credit cards and KiwiSaver funds in NZ.
Through extensive analysis, our tools offer the assistance of narrowing down and finding the best possible product to suit your lifestyle and circumstance, as well as achieving your financial goals.
This is how PocketWise works
PocketWise is here to assist you and your family manage, save and most importantly grow your money in order for you to spend in on significant things in life.
Go onto our web and discover how our site works and see how we assist in helping you understand what we do and how we do things.
Pocket Wise Services
PocketWise is 100% free to use, so at no point do you ever need to pay a fee to compare or select any of our quick loan products – this will always remain a free service to all New Zealander's.
With that being said, be obviously still need to make money which will allow us to continue finding better deals for you, development of easier ways to save you some money and to grow as a business.
Peer-peer lending
Many may not know or understand what peer-to-peer lending means or how it works. Over the next few paragraphs, we'll cover some basics of peer-to-peer lending, so you may feel confident enough to explain to some of the members in your family.
What is peer-to-peer lending?
Most of us at some point in our lives, need to apply for a loan for various reasons, such as needing a new vehicle or giving your home a face-lift where renovations are needed or perhaps you're getting married or you would like to further your studies.
Typically the first place you'll go to is the bank or a financial company "the one advertising on the telly". In this case the finance company or bank, (you the borrower) will lend you the funds and you'll make repayments eventually settling your loan with interest.
Pocket Wise – Peer-to-peer loan
Peer-to-peer loan calculator
Pocket Wise - Connecting lenders to borrowers
With a peer-to-peer, you'll actually be funded by other individuals, who could have extra funds and they're interested in investing these funds.
These individuals could range from all of the Uncle Bob's who are more than happy to dip into this form of investing, to blanket investors looking to increase their investments and with a little bit of luck earn a higher return.
Meaning that the funds you receive are made up of stacks of lessor chunks invested by many different individuals.
Who manages the peer-to-peer process?
With so many people possibly involved in a single peer-to-peer loan transaction (all the Uncle Bob's investing small sums, and you get the money), this would require a place that can manage the complete process, keeping track of the repayments by the borrower, as well as payments to the investors. This is where peer-to-peer marketplaces earn it place.
The marketplace
Concerns such as Squirrel Money and Harmoney are peer-to-peer lending marketplaces, where borrowers are permitted to apply for loans, and investors (Uncle Bob) may choose which loans they would prefer to invest in.
The marketplace then carries out the necessary identification and credit checks in order to make sure that the borrower is creditworthy before the fast cash loan is entered into the marketplace.
However, this idea is fairly new and simple as to that of the traditional route of seeking a loan from the bank.
You can have peace of mind knowing that these businesses are licensed by FMA (Financial Markets Authority) so that they can provide a peer-to-peer lending service, their security and trust should not be a concern.
The benefits of peer-to-peer lending
First of all, you are able to apply for a peer-to-peer loan online, and should your loan be approved you could possibly receive the funds within a matter of hours.
Lower interest rates - Since the peer-to-peer lending marketplaces operate digitally and are essentially online loans, they don't any overheads or any branches compared to the big banks and financial companies.
This means the borrower, with excellent credit scores, could possibly get a much lower interest rate from a peer-to-peer marketplace.
PocketWise hopes this information has been helpful
Should you want to borrow from a peer-to-peer lender, note that Squirrel and Harmoney are the only two licensed marketplaces in New Zealand?
It's always best to do your homework before making a loan so be sure to compare personal loans so that you can be comfortable knowing that you have made the right choice for your circumstances.
In the case where you already have a loan and would like to see where and how you can save some money elsewhere, why not take your financial check-up today.
Perhaps you find a product that's tailored to your situation, plus it's always good to see where you could make a saving!
Customer Reviews & Testimonials
"
Do what's best for your pocket and contact Pocket Wise. They have the best financial deals that any prospective borrower could ask for. They are friendly, professional and quick with a good deal....
Greg P
— Picton —
Since Pocket Wise is a comparison site, they will ensure that you receive the best personal loan on the market. They take into account your personal preferences and financial circumstances, makin...
Harry S
— Gisborne —
No more queues, no more mountains of paperwork – this is the reality of the new lending industry! You can complete your application online and receive a response within a few hours – all without ...
Riley A
— Masterton —
Pocket Wise Contact
Contact Number
E-Mail
Website