Debt consolidation up to $70,000
Low-interest starting from 6.99%
Repayment up to 5 years
In-page navigation
---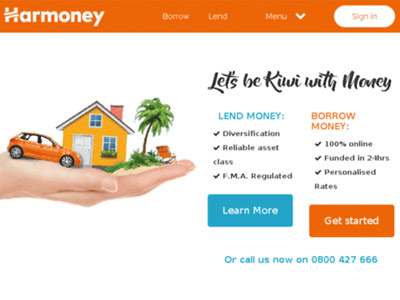 Author Harmoney. Screenshot of Harmoney website.


[Accessed April 17, 2018]
Harmoney - Marketplace lending
We are the largest lending marketplace in New Zealand. Our lending industry is for people, who want to borrow money meaning it's people lending to people.
Below is an indication of how to use the marketplace
In order to apply for a personal loan in the marketplace, you the borrower will need to complete a 100% online loan application. Harmoney is a responsible lender. We run a tailored credit screening on all applications, a personalized interest rate that will be based on your personal circumstances.
Once your application has been approved you will get the opportunity to tell your story and have the chance to explain what you need to use the funds for. The purpose of this exercise is to help the lender decide whether they should invest in a personal loan or not. You'll then have 30 days to submit your personal loan.
Indications of how the lender uses the marketplace
In order for lenders to invest in Harmoney they need to sign up. Loan investments are split into $25 chunks meaning notes. Here's an example; a personal loan of $10 000 would be split into 400 notes. Meaning rather than invest $X in each loan, the lender invests X notes into individual quick cash loans.
With the use of this fictionalized method, by using this fictionalized method, we offer our Lenders the ability to spread their investments over hundreds or thousands of singular loans.
This also means that each person's personal or debt consolidation loan is generally funded. It also means that each individual loan is typically funded by a number of Lenders
Harmoney Services
An instant loan in the Harmoney marketplace is fully funded 99% of the time. Depending on your bank the funds could be in your account within 24 hours, but it could take up to 3 days to show in your account.
Typically you would make your monthly payment to Harmoney; these payments are then paid into the individual lenders' accounts as a principal and interest payment. Investors then have the choice to re-invest or they can choose to withdraw the funds.
Apply online today for a debt consolidation loan
Our debt consolidation loan calculator allows you to see how a debt consolidation loan can assist you and streamline your debt so that you can get your debt under control again. It's the smart way of doing things!
Take back control of your finances today
Make the choice of reducing your debt; it's the first step towards financial freedom. Whether you decide to cut up your credit cards or making higher repayments, every little bit helps and it's a step in the right direction.
Harmoney says simplify, simplify and simplify why to juggle numerous accounts, repayments, and interest rates.
Our debt consolidation and short-term loans simplify all loans into one loan account, one interest rate and one repayment schedule, and the pleasure of only having one creditor.
Less stress means more living. Should you have a good credit record, you may very well qualify for a lower interest rate with us? Plus, it frees up more funds for the things you desire and that doesn't include paying bills!
Harmoney – Consolidation loan
Loan Type

Debt consolidation

Interest Rate

6.99 – 29.99% p/a

Loan Amount

up to $70,000

Repayment

3 years to 5 years
Benefits of Harmoney
No early payment fees
Fixed-rate for the life of the loan
Unsecured loans
---
Harmoney - We can help you become debt free
No matter what it is you want to make happen Harmoney is here to assist. Tell us what you want the money for and we'll get the ball rolling.
Harmoney would love to get to know you and your finances, note that we are a responsible lender, so we will need to confirm that you are whom you say you are, we also need to ensure that you have the affordability before your peer-to-peer loan is approved. We allow you to choose your term by reviewing your personalized interest, the loan amount and select the term of the loan that is best suited for your needs.
Once your loan has been financed via the online loan application, the cash will be deposited into your bank account, or the funds could be disbursed to pay off your debt, that is if you have opted for a debt consolidation loan.
Other services offered that could be appealing to you
Why let your hard-earned saving sit on ice earning low interest? We say put them to work Harmoney offer a peer-to-peer loan on the marketplace, you could possibly be introduced to borrowers that are creditworthy and earn yourself great returns
How a peer-to-peer works
How does peer-to-peer lending works and what exactly is it? It means that peers are lending money to their peers and in return, the individuals borrowing the funds will repay the lender with interest.
The Harmoney Marketplace offers the borrower's personal loans, which is an asset class is otherwise known as consumer credit. The asset class has been the sphere of influence of finance companies and banks for decades. However, peer-to-peer marketplaces such as Harmoney are opening this asset class up to all individuals.
Peer-to-Peer lending permits you to lend your cash directly to those who are seeking a debt consolidation loan when the loan is settled, although you take the lion's share of the return.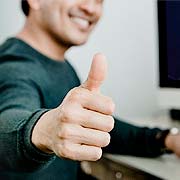 Harmoney is a trusted & reliable provider of debt consolidation
Customer Reviews & Testimonials
"
If you looking for affordable credit offers, Harmoney is the name to trust.
Peter N
— Hamilton —
I would have never been able to pay all my debts had I not got my loan application from Harmoney approved.
Emily T
— Christchurch —
Harmoney gave me a loan when very few credit providers were willing to assist me.
Ethan H
— Russell —
Harmoney Contact
Contact Number
E-Mail
Website
Physical Address
79 Carlton Gore Road, Newmarket

Auckland

1023

New Zealand
---
Postal Address
PO Box 106-507, Customs Street, Auckland City, 1052, New Zealand
Opening Hours
Monday

09:00 – 18:00

Tuesday

09:00 – 18:00

Wednesday

09:00 – 18:00

Thursday

09:00 – 18:00

Friday

09:00 – 18:00

Saturday

09:00 – 18:00

Sunday

09:00 – 18:00