Debt consolidation up to $80,000
Low-interest starting from 9.95%
Repayment up to 5 years
In-page navigation
---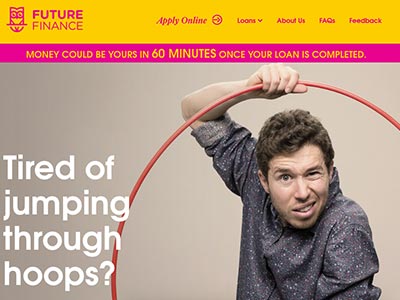 Author Future Finance. Screenshot of Future Finance website.


[Accessed April 17, 2018]
Future Finance provides effective financial knowledge
Future finance specialises in a wide range of personal loan products and services.
We have been providing successful financial solutions to New Zealander for more than 10 years.
We operate countrywide and our client base is constantly on the increase. We offer excellent service and strive to keep our customers happy.
A professional team
Our directors work closely with a group of professional team members on a daily basis, ensuring that we are able to provide our customers with quick cash loans that offer high quality.
Each one of our consultants is highly qualified to make a decision on your loan application.
We don't need to waste any time on approval because we don't have a head office that we have to wait upon for a decision it starts and ends with our consultants.
We have a wonderful team of professionals that are our biggest asset.
Our customer service is vital to our victory
We work closely with our customers and we make a point of hearing what they have to say in order to come up with a solution that best suit their needs as well as their circumstances, we then tailor a debt consolidation loan package accordingly.
Future Finance Services
Future Finance is specialists in debt consolidation and we offer solutions that will be in the best interest of our customers to help them gain full control over their finances in the future.
We offer a simple and efficient debt consolidation loan; you are able to cover all your debt by rolling them all into one loan account cover your credit cards, overdrafts, hire purchase and any other small debts that need to be paid. A debt consolidation loan allows you to settle all your current debt so in essence you only have one loan account and one repayment to make each month.
Save money by Consolidating Debt with us
Sometimes it's beyond our control, perhaps you've been made redundant or you're going through a divorce and you need to slit the costs and so debt starts accumulating so much that you are unable to cover them. You don't need to accumulate those high financing costs when we are offering you a way out. Take control of your accounts today, and you'll see the difference in your budget each month from here on.
This loan generally offers a much lower interest rate; it also gives you the opportunity to save on interest, meaning you could settle your debt consolidation loan sooner than you thought. Hire purchase rates are set to as much as 30%, leaving you with little room for saving. Future Finance understands that having all that debt over your head can be stressful and worrisome. It's not always easy keeping track of your accounts with different payment dates.
Why not fill in your online loan application for your debt consolidated loan today! It's quite an easy choice to make; with less debt and fewer worries you can start focusing on your future by taking control of your debt, you'll notice the difference in your budget as each month goes by.
Future Finance – Consolidation loan
Loan Type

Debt consolidation

Interest Rate

9.95 – 19.99% p/a

Loan Amount

up to $80,000

Repayment

6 months to 5 years
Benefits of Future Finance
No charges hidden
Easy repayment schedules
Quick online application
---
Future Finance - Take control over your debt
Apply online with one simple loan application and get an instant cash loan online!
Our online application tool is convenient and will get your application processed in just a few minutes, there a reason we call it our speedy loan approval. Applying for a debt consolidation loan with us is very simple and hassle-free. Get on it today!
Our team members are highly professional and experts at what they do, they will do everything the possibly can to make you feel at ease and they will tailor a solution according to your situation and ensure that you have the affordability in order to get you debt free as soon as possible. Once your application has been completed and we are happy with your criteria the funds could be in your personal bank account on the same day or at the latest the very next day.
Our online loan application is simple and straightforward
The online application for one of our debt consolidation loans is as easy as pie. You are permitted to apply online or telephonically once all the documentation has been received, one of our expert consultants will get to work and tailor a debt consolidation loan to suit your requirements.
Make sure that you give us as much detail as possible so that there is no delay in receiving your funds. If all is in order the money will be paid within the hour!
Should you have any queries or questions about our flexible online loans you may contact an advisor at any time, they will assist you and guide you through the process.
No matter how big or small your problem is Future Finance NZ is here to assist you in any way possible since we put our customers first you can be assured that you will receive the very best service from us. We are transparent and flexible, what you see is what you get. There are no hidden agendas and you will be well informed with every step of the process.
If you are serious about being debt free than you need to delay in contacting us for assistance.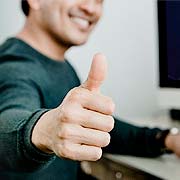 Future Finance is a trusted & reliable provider of debt consolidation
Customer Reviews & Testimonials
"
I was looking for fast credit that wouldn't be too costly to pay off and that's exactly what I got with the Future Finance loan.
Olivia B
— Levin —
Thanks to Future Finance, I got my loan approved just in time to attend to my financial emergency.
Thomas W
— Westport —
I would have never been able to enhance my credit score if it weren't of the constant payment plan I kept with Future Finance.
Rose P
— Russell —
Future Finance Contact
Contact Number
E-Mail
Website
Physical Address
Camberley

Hastings

4120

New Zealand
Opening Hours
Monday

08:00 – 17:00

Tuesday

08:00 – 17:00

Wednesday

08:00 – 17:00

Thursday

08:00 – 17:00

Friday

08:00 – 17:00

Saturday

Closed –

Sunday

Closed –