Short-term loans up to $5,000
Low-interest up to 438%
Repayment up to 28 weeks
In-page navigation
---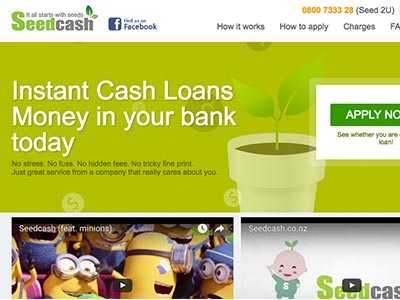 Author Seedcash. Screenshot of Seedcash website.


[Accessed April 17, 2018]
Seedcash - Quick, stress-free loans
Seed Cash is not in the business of asking clients a million questions as to why they need a short-term loan.
If anything, we ask them how much would they like apply for. This we do so we can give them an estimated calculation resulting from the loan calculator. The figures found of the machine usually never differ much from the figures of the real interests. Using the calculator is important so that customers will have an idea of how much money they will be to pay.
Seed Cash has no hidden fees
Everything we do is out in the open. We will never give you a personal loan without telling you all the details about your credit plan. Furthermore, there are no fees that will shock you in the process of your loan. We tell you everything in the beginning so that you can decide if you still want to proceed with the agreement. Seed Cash is an honest financial services provider with integrity and values.
No physical interviews conducted
While there are financial service providers that want to do interviews on their potential clients before they grant their online loan applications, Seed Cash doesn't play that card.
In fact, everything we do is strictly online. If customers think they can trick us, we will find out one way or the other. However, we trust our clients to be law abiding and honest citizens who will be truthful despite us not seeing their faces or how they look in real life.
Seedcash Services
We know that the clients that apply for credit often need it right away.
Therefore, our consultants will ensure that they work on your application as soon as they receive it and if they are happy with every documentation submitted, the money will reflect in your bank account within 20 minutes upon approval.
It is for this reason why we encourage our customers to ensure that they submit the correct paperwork so that we can speed up the process.
Everything we do is strictly confidential
We will never share your information with anyone. Everything we do is for our records only. We will never contact your employer or any other person regarding your quick loan application.
Bad credit clients are welcome
If your credit rating is not the greatest in the crowd, we may still be able to help you. Bad credit happens to the best of us and nobody should be penalized for how they used to pay their debts in the past.
We are more concerned about how customers are paying now. If we are happy with how you manage your expenses judging from what we will see on your bank statement, your short-term loan application may be accepted. This should teach customers that it matters how you pay your debts.
Seedcash – Short-term loan
Loan Type

Short-term loans

Interest Rate

438%

Loan Amount

up to $5,000

Repayment

30 days to 28 weeks
Benefits of Seedcash
Apply online
Quick decision
Same day transfer of funds
Short-term loan calculator
Seedcash - A reliable financial partner
Seed Cash has a number of communication methods such as online, via telephone, through text message and via our mobile application.
Our team is reliable
Our workforce is one that we boost about everywhere we go. They are skilled, experienced and always willing to lend a helping hand to our clients. Essentially that is what we are looking for.
Our customers should never feel out of place when they are at Seed Cash. They should feel the warm welcome and realize that they have come to the right place as far as their instant cash loan queries are concerned.
We are always willing to listen
As opposed to taking legal action against our customers in the event of no payments received, we prefer listening to them first. This way, we may be able to gather the reasons as to why the customer couldn't make the payment before we take extreme legal measures. It is always good to hear the client's side of the story before taking any action.
Giving back to the community
There are a number of people who think giving back to society is only through charity work or money. However, at Seed Cash, we thought we might do things a little bit different and give back knowledge and information.
By doing this, clients will be better equipped for future financial endeavours they want to partake in our free tips have received a great audience and positive feedback from the community at large.
How to qualify for a loan at Seed Cash?
Clients need to be 18 years in order to apply. They also need to be a New Zealand citizen or possess permanent occupancy. They have to have been employed for a period that is longer than 3 months. It doesn't matter whether the client is working on a part-time or full-time basis.
The customer must earn on average more than 300 NZD on a weekly basis. They should be able to produce a proof of address that is not older than 2 months. All of these requirements need to be meet if you want to qualify for a Seed Cash loan.
What is the minimum and maximum term of a loan?
The minimum term is 4 weeks and the maximum is 28 weeks for our short-term loans. Clients need to choose a term that is suitable for them.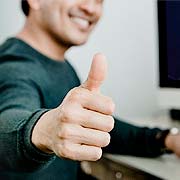 Seedcash is a trusted & reliable provider of short-term loans
Customer Reviews & Testimonials
"
I phoned them and they helped me get my loan on the phone that is the best service I have ever gotten.
Carol C
— Auckland —
When you need to contact them all you have to do is leave them a message and they will call you back instead of you having to be on the phone for hours it takes a few minutes
Sonny J
— Queenstown —
The service is tremendous and that is why we always use them exactly what we need and that is why we will never go anywhere else.
Don L
— Wellington —
Seedcash Contact
Contact Number
E-Mail
Website
Physical Address
41 Shortland St

Auckland

Auckland Region

1010

New Zealand
---
Postal Address
PO Box 105680, Auckland, 1143, New Zealand
Opening Hours
Monday

09:00 – 17:30

Tuesday

09:00 – 17:30

Wednesday

09:00 – 17:30

Thursday

09:00 – 17:30

Friday

09:00 – 17:30

Saturday

Closed –

Sunday

Closed –