Home loans up to $500,000
Low-interest starting from 9.99%
Repayment up to 30 years
In-page navigation
---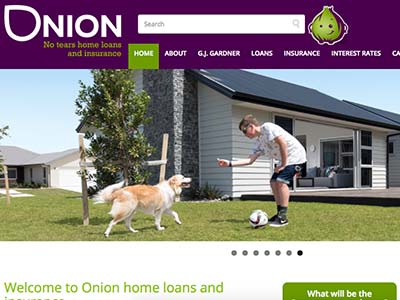 Author Onion Home Loans. Screenshot of Onion Home Loans website.


[Accessed April 17, 2018]
Onion Home Loans - Hassle free home loans
Onion is the foundation of a team of like-minded people merging their knowledge and enthusiasm to establish a fresh, financial services brand without the tears.
Our key purpose is to make buying or building your new home a relaxed experience by providing expert professionals in property finance and insurance with a broad understanding of the housing market and homebuilding sector – that will work for you.
The best home loan deals
We were created because we recognised that the financial service needed to keep on improving in order to move forward and to do more for our clients in providing better service as well as value.
A specialised team, independent of all banks and lenders that would negotiate on your behalf and get the best deal we possibly can for personal insurance needs and home loans.
Our goal is to make your financial experience hassle-free and to do the best job we possibly can so that every customer's expectations are exceeded and would in return recommend us to close friend and family.
Onion Home Loans Services
The reason for the name Onion is because onions are used in the home every day, and well most of us love the added taste and flavor they add to our meals.
And therefore, Onion became our brand and an adorable little man we know as Ollies were generated. We felt it was a name well fitted as onions add value to most meals for little or no cost plus they have many layers. We provide more layers of services to our clients as well as adding a great experience.
The benefits of dealing with Onion
We will make sure you get only the products and services you needed, tailor-made for your conditions since our specialty is in the field of banking and insurance, we work for you!
You'll receive negotiated pricing at the best possible terms of approval for your circumstances.
Our reputable lender relationships deliver a streamlined process. We are able to negotiate directly with the bank on your behalf or if you prefer to stick to your own bank we can deal directly with them on your behalf.
We deal directly with the bank throughout the building on your behalf, so that you can enjoy the creation of your investment property without having to worry about the home loan on finance.
Onion Home Loans – Home loan
Loan Type

Home loans

Interest Rate

9.99 – 29.99% p/a

Loan Amount

up to $500,000

Repayment

1 year to 30 years
Benefits of Onion Home Loans
Easy home loan application
Fast and excellent customer service
Compare home loans
---
Onion Home Loans - Affordable home loans
Onion offers a grand service - dreams are free and we aim to make them a reality!
Even though the servicing G.J.Gardner Homes clients is an important inspiration for Onion, servicing the broader, existing home and investment property market is an equally important focus for Onion.
Speak to one of our consultants and let's see how we can be of assistance, be it, the arranging finance for your current home or investment property purchases perhaps refinancing, renovations and extensions we have much more to offer, and we will attend any insurance needs you may require in order for you, your family and your property to be covered.
Contact us
We always look forward to sharing our wealth of experience and we love to be of assistance to you, give us a call or contact us and we'll get right back to you!
We would love to assist you with your investment property finance or insurance, Onion home loans are in the business of helping individuals reach their goals of owning their own home's.
So, what are we if we're not edible? We are an establishment of like-minded individuals who combine our knowledge and eagerness to establish a no tears no fuss financial brand.
Onion provides qualified consultants in finance and insurance with broad knowledge of the housing market and home building sector, our key purpose is to make building or buying your home as stress-free as possible, we make it work for your circumstances.
We do assist with all types of residential finance, which includes the buying an existing home and investment property purchases with refinancing and the finance for construction of a new home.
Onion Home Loans your number one choice
We offer the best advice we can plus we manage the entire process from applying for a loan online to loan approval to you moving into your new home, whether it's an existing home or a new build home we assist all at no cost to you!
Allow Onion to take the stress out of home buying and allow our friendly professional team to do all the nitty-gritty things that nobody like to do meaning the not so fun money stuff, leaving you to get on with the more exciting bits, like maybe choosing a designer or designing your own home.
We are paid a commission by the banks and insurance companies for services offered to you. However, there are short-term loan services where commission could possibly not be payable, non-bank or other services, there may then be a fee charged but this will be agreed upon with you in advance.
Let's get the ball rolling on your new home, contact us today.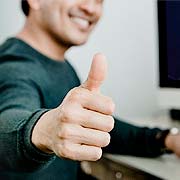 Onion Home Loans is a trusted & reliable provider of home loans
Customer Reviews & Testimonials
"
Thank you to your hard-working staff who were nothing short of exceptional throughout my journey of getting a home loan.
Liezel M
— Dunedin —
Onion Home Loans makes buying a house as uncomplicated as possible. They remove any difficulty and make the process simple.
Neil D
— Wellington —
I couldn't have gotten a more affordable loan. Thank you Onion Home Loans!
Greg B
— Porirua —
Onion Home Loans Contact
Contact Number
E-Mail
Website
Physical Address
6/331 Rosedale Rd

Albany

Auckland Region

0632

New Zealand