Personal loans up to $3,000
Low-interest up to 49.95%
Repayment up to 12 months
In-page navigation
---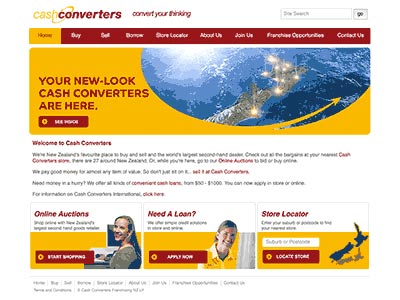 Author Cash Converters. Screenshot of Cash Converters website.


[Accessed April 17, 2018]
Cash Converters - Quick and reliable loans
We were founded in 1984. Cash Converters are part of the international cash converters franchise and we can be found anywhere in the world.
We have been providing quick cash loan solutions around the globe to people who needed cash in a hurry. It happens to all of us.
Every once in a while you find yourself short of a bit of cash and need a solution to get you through. That's where Cash Converters can help.
Straightforward loans
We keep our loan structure nice and clear as we explain what your repayments will and by when outstanding balances need to be settled, and we'll look at your affordability and see what you can repay.
Week after week we have been assisting people with short-term loan solutions.
Our loans are suitable for short-term periods and not a long-term we also don't believe in regular borrowing.
Tailormade personal loans
It's really important to find a cash loan that will suit you because they all come in different shapes and size these days.
We believe that applying for a personal loan should be easy.
Our application process has been designed to make it as easy as possible for you to obtain a personal loan with us.
Cash Converters Services
A personal loan is when you borrow a certain sum of money from a lender for personal use.
You will make regular repayment bearing in mind that there will be interest included. Personal loans give you the opportunity to make any sort of purchases without having to save up first.
We are aware that not all lenders do credit checks, but because we are a responsible lender Cash Converters will possibly do a credit check.
Our loans come with a personal touch
We have people dealing with your application and not a computer, this way we make sure each loan is tailored, making our long and short-term loans affordable for all our customers.
Firstly, tell us how much you would need to borrow, $600, $800 or perhaps $1000. Although the loan amount will depend on your financial status (income and expenses) Cash Converters will then check to see if you meet all our requirements.
Apply instore or online
Should you be approved (typically this is done in a day, office hours) the money will then be deposited into your account. Note that the repayment period is generally paid within a period of 4 months.
You are able to apply for a loan online at any one of our stores if you prefer you could apply online. Our personal loan amounts are offered in the range of $600, $800 or $1000.
However, the overall suitability, as well as your financial situation, will determine how much you are able to borrow.
Cash Converters – Personal loan
Loan Type

Personal loans

Interest Rate

49.95%

Loan Amount

up to $3,000

Repayment

3 months to 12 months
Benefits of Cash Converters
Apply in only 5 minutes
Get funds within 24 hours
Save money with early settlement
Cash Converters - Our loans pay out fast
Our loans are short-term; meaning that you borrow smaller amounts of cash, it's not like other loans where you have more options.
In other words, a payday cash advance is when cash will be paid by the lender to the borrower as an advance until the expected wage or income date.
It's not always easy to obtain a cash loan, should you have a poor credit history Cash Converters will first look at your loan application and then decide on its merits, we'll look beyond your credit history and see if we can find a suitable solution that'll be best for your situation.
Cash Loan
Cash loan is commonly referred to as a cash advance loan or personal loan and cash loans is normally a lower amount of cash, so you will have a lesser period to settle the outstanding loan amount.
The process of applying for a loan with is actually straightforward and simple, all you need to do is tell us how much you would like to borrow, based on your requirements, we then determine if the amount requested is suitable.
If you are approved the cash will be available immediately, however, this sort of loan needs to be repaid within six weeks
Cash Advance
It doesn't matter if you want to borrow between $100 and $2 000, this short-term loan is great because you settle the outstanding loan amount within six weeks, this loan can also be applied for at any Cash Converter store.
Ensure that you have proof of your identification document, proof of your remuneration and a bank statement proving that your salary is paid into your account. You may be approved on the spot and walk out of the store with the funds in your hand. How easy is that!
Online Loans
Need cash in a hurry and you can get to a store, no problem! Apply for your online loan, you can apply to form the comfort of your home and don't forget to have all your credentials readily available. All you need to do is follow the user-friendly process online.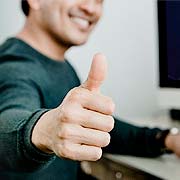 Cash Converters is a trusted & reliable provider of personal loans
Customer Reviews & Testimonials
"
I was able to save money by repaying my personal loan early and I didn't have to pay additional fees to do it.
Neil B
— Auckland —
Cash Converters worked really fast to process my application for a personal loan. After I was approved, it only took some hours to get the funds.
Alan M
— Napier —
The sliders on their website were very helpful. It helped me get an idea of what I could afford to borrow.
Kara H
— Timaru —
Cash Converters Contact
Contact Number
E-Mail
Website
Physical Address
979 Dominion Rd

Mount Roskill

Auckland Region

1041

New Zealand
Opening Hours
Monday

09:00 – 17:30

Tuesday

09:00 – 17:30

Wednesday

09:00 – 17:30

Thursday

09:00 – 17:30

Friday

09:00 – 17:30

Saturday

09:00 – 17:30

Sunday

10:00 – 16:30