Using a broker to find the right loan for your needs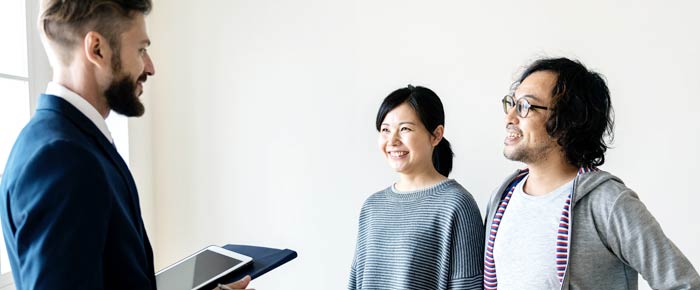 Find out what brokers do, how they do it, how they can be beneficial for you and why you should use one to help you find the right loan for your needs.
Brokers are what most people call "the middle man". They act as a go-to between clients and the lenders. Brokers go through the loan applications of their clients and try to find a suitable lender for each of their specific needs.
Top reasons to use a broker:
Save time since you don't need to compare loans yourself.
Save money by finding the best rates and offers.
Access hundreds of loans and lenders.
Make a single loan application and access many offers.
Avoid multiple loan applications and safeguard your credit score.
Know whether or not you qualify before even submitting an application.
Find loans and lenders that meet your needs, even if you have bad credit.
Ensure the lender you're working with is registered and reliable.
Affordable rates on your loans
As much as lenders try to ensure that customers always get a good and fair deal, they also have to ensure that they make their profit.
As such, there are certain prices that have been lowered to the minimum and can't be further brought down.
The great part is the fact that there are a number of lenders to choose from so clients will have a variety of personal loans to select their most suitable option from.
Bad credit history clients are welcome
Brokers also deal with bad credit clients and never shut them out. They too, like everyone else need to be given a second chance.
If anything, lenders are more concerned about how they are paying their debts now as opposed to how they used to pay them in the past.
There are lenders that have no problem working with customers who have bad credit history as they specialise in bad credit loans.
How do personal loan applications work?
Clients are required to apply for a loan online if they are interested in a personal loan. The loan application is fast and brokers work extensively to ensure that you get a suitable lender as soon as possible.
The client needs to ensure that all the details are completely filled out to avoid the loan being turned down or delayed.
Competitive rates are available
Brokers do the hard work for you. Their job is to ensure that they get you the best personal loan and your job as the customer is to abide to all the obligations that they will put in place for you. Brokers shop around before they settle for a lender that they believe is the right one for you.
Brokers also never offer you a lender that won't be able to give you a loan that you can afford to repay.
They only put emphasis on lenders that have seen your application and can fit into your personal budget and how much you're willing and can afford to pay.
How long does it take for a loan application to get approved?
Brokers must be certain that their clients have got themselves a great lender to work with.
They take roughly two hours to work their magic and you will have a loan offer and money in your bank account shortly thereafter.
Depending on the time the personal loan was approved, you may get your money on the same business day or the very next day.
Brokers will tell you why you've been declined
Alternatively, clients will be pleased to know that brokers also inform them if their loan applications have been declined and the reasons behind that.
They want their customers to know where their financial weak points and focus on making them better.
This could take the form of improving your credit score, repaying existing short-term loans or simply focusing on settling store accounts and outstanding bills.
How much can I borrow?
The amount of money you can borrow will depend on how much you can afford. Only borrow the amount you need, don't get into unnecessary debt.
Should you see that you qualify for a larger sum of money, stick to the original amount you were going to borrow in the first place to avoid unnecessary debt.
What do interest rates look like at the moment?
Interest rates will differ from loan to loan, however, you can contact your broker and they will give you a range or even an average interest rate that the majority of their clients get.
Facing financial difficulty? Let your lender know!
If you can't pay your loan on time, don't worry. Contact your lender as soon as possible and they will see if there is any arrangement they can come up with. However, you will be liable for penalties.
Can I pay my loan earlier?
Personal loans can be paid earlier than the scheduled date. This shows your lender a high level of commitment to repayment and they will have no problem loaning you money in the future.
Do you meet the basic lending criteria for a personal loan?
18 years old.
To be citizens or permanent residents of New Zealand.
To be employed and earn a stable salary.
Clients need to have a bank account
What kind of identification do I need to apply for a personal loan?
Driver's license, and
Proof of residence.
How long does it take before I get a response?
Brokers know the urgency for clients requiring an emergency loan. Therefore, they try to be as fast as they can in terms of their response times.
A few hours is generally all it takes before they give you an answer concerning your application. Some brokers will actually get you loan approval from lenders on their panel faster than the lenders themselves would.
Can anybody qualify to get a loan?
Anybody who meets a certain lender's loan criteria can borrow money.
What are the key factors of to remember before taking out a loan?
Clients need to show the capability to repay the loan.
Clients need to have sufficient income to cover their living expenses and new loan repayments.
Clients need to have a fair credit history. If a client has a bad credit history they may have to opt for a bad credit loan.
You might also be interested in