Change your mindset & attain financial freedom in New Zealand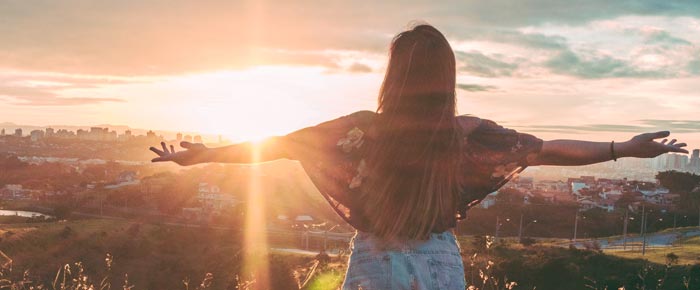 It's no secret, tough financial times have arrived and most people are finding it harder and hard to stay afloat.
This leaves little to no room for setting and attaining financial goals, but we're here to help! The following guide will take you through what you can do to not only change your relationship with money but attain financial freedom in New Zealand.
Set financial goals
Attaining financial freedom in New Zealand is all about changing your mindset and saying no to unnecessary expenses and yes to smart investments and savings.
One of the most important steps in this process is for you to diarise or simply write out all of your financial goals.
In addition, you should let it be known what reaching these financial goals will mean to you on a practical level. Will you be able to travel more? Will you be able to put down a deposit for your first home purchase?
Write them all out and make sure that you're not only excited about the goals but 100% in, don't bother trying to do something that you're not passionate about.
Examples of financial goals:
To have an emergency fund containing at least 6 months worth of living expenses.
To have save a 20% down payment for the purchase of a property.
To put a minimum of 10% of your income towards retirement savings on a monthly basis.
To save enough to go on holiday without taking out a loan or using your credit card.
To repay your personal loans or credit card balances.
To completely pay off all your retailer accounts.
To repay your car loan ahead of time.
To increase equity in your home.
Whichever goals you decide to strive towards it is critical that you make them achievable. People just do better with smaller, achievable goals and achieving a small goal will keep you excited and motivated to keep going.
Keep track of & analyse your spending
You can't change what you don't know. The process of attaining financial freedom start with an analysis of where you are currently.
This allows you not only to figure out where all of your money is going but it will give you the power to cut out all the unnecessary items and start redirecting money elsewhere.
There are hundreds of free resources only that allow you to track and analyse your spending in detail. From free Excel spreadsheets to apps that do most of it or you, you're spoilt for choice and have no excuse not to know anymore!
Tips for keeping track of expenses:
Use your debit card so that you can have a complete account of spending by downloading your statements.
If you use cash to prevent overspending, always keep slips and summarise them in Excel or on a budget app at least once a week.
Make use of quick and easy Smartphone budget apps and tools and make these part of your everyday spending.
Cut back on unnecessary spending & look for ways to save
Once you know where all your money has been going you can create a detailed action plan to cut back on spending that is not completely necessary. This includes buying coffee, buying food from restaurants and spending money on clothes, shoes and other items that you don't really need.
The more you can avoid impulse shopping, the more you'll be able to save. The unfortunate reality is that most of us spend our money on things we don't really need and can do without. By living below our means we can allocate money to savings and investments and reach our financial goals fast.
It's important for you to get creative in finding ways to save money. Whether it's a couple of Dollars on fuel or savings worth hundreds of Dollars by cancelling unnecessary accounts, do research and get saving!
Repay debts & stop borrowing
If you have any extra money, rather than save it or spend it you must use it to repay your debts.
Interest on loans is always higher than any interest earned on savings, so paying all your high interest debts off will help you get ahead and start reaching your dream of financial freedom.
Payday loans, credit card balances, short-term loans and finally personal loans are the most expensive forms of debt and should, if possible, be paid off in that order.
You must also be committed to not taking on any new debts whatsoever as this will only keep you trapped and allocating your income to their repayments.
Tips on avoiding new debt:
Delete any lending apps you may have on your phone.
Cut up your credit card if you can't stop overspending.
Put a few hundred Dollars in a savings account and use this money rather than taking on a payday loan, this is not an emergency account but could become one.
Cut back on any spending and ensure you always have a little bit of extra money in your account by the end of the month or on payday.
Save money by searching for deals
There are a number of apps that you can get on your phone to help you find the best deals on groceries and household items.
It may not seem like much saving a few Dollars here and there but these Dollars will add up to a pretty sum at the end of the year.
Search for deals in paper, in stores and online to make sure you're getting the cheapest offers and saving the most money! Always buy Christmas and birthday gifts ahead of time or try to cut down on holiday spending.
Start an emergency fund
An emergency fund provides you with 6 months worth of living expenses so that you can survive should you be unable to work or get your salary. If you do not have an emergency fund investing your money becomes really risky as you might lose your investment or have an emergency crop up.
In this case you will have no choice but to get a personal loan of sorts to deal with the emergency and will naturally have to pay interest on the loan.
This is best avoided by having your own emergency fund and ensuring you never touch this money unless a real emergency comes up.
It's easy to find a savings account in New Zealand, as long as you know what you want and how much you're willing to pay for it.
Invest your money & save
Investing is not something that everyone can do and it takes a lot of hard work and dedication to understand how it works and how to get it right.
You can either choose to invest only in things that you know or get someone that has a proven track record in successfully gaining ROI's year after year.
Start investing with beginner friendly options
You can start with one investment and mix your portfolio up so you can receive multiple streams of income as you start earning.
A simple Google search will result in thousands of results on how to invest your money whether you're looking at stocks and bonds or property investing.
When it comes to saving, compound interest is your best friend and can help you put away a decent sum of money away for just about anything!
You can use a loan comparison website to compare New Zealand's leading savings accounts and features. This will help you find a term deposit or an easy access savings account to put away money and earn interest.
You might also be interested in