Your online guide to home loans in New Zealand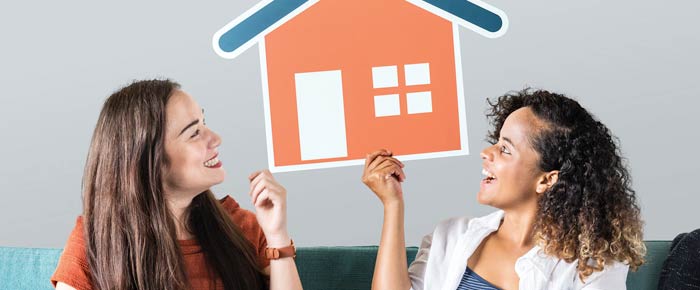 One of the less glamorous aspects of buying a home is obtaining bond finance from a lender and, whether you use a broker, a non-bank lender or a bank, you need to know what to expect and how to ensure you get the best mortgage finance possible!
Purchasing a new home is a big deal and, as with all important milestones, it can be terrifying, exciting and confusing, all at the same time.
This guide to home loans in New Zealand will quickly and easily prepare you for the journey of home ownership.
Before you start house shopping, work out a budget
Going to view multiple homes without having a definite budget or price range in mind will lead wasting a lot of valuable time for all parties. Rather than guessing or relying on an estate agent to guide you, work out how much you can afford by using a mortgage calculator.
Not only will you be able to see how much you will be able to afford based on your monthly income but you'll be able to see exactly what your monthly repayments will look like and how much interest you'll pay.
Your conveyancing and legal costs will amount to will amount to a substantial figure and you should make use of cost estimates, usually made available by attorneys or conveyancers.
These costs must be paid by the buyer unless a separate agreement is made in a Sale and Purchase Agreement or Deed of Sale making provision for the Seller to cover these costs.
Make sure you're home loan ready before applying
Before you start looking for a home or applying for a mortgage in principle you should ensure that you meet the basic requirements to qualify for bond finance.
These requirements include being employed and having been employed for the past 24 months or more, a taxable income, a good credit record and score and, in most cases, you need to have a deposit available as well as savings to pay the conveyancing and bond fees among other costs.
You can easily obtain a copy of your credit file and scores by making an application to the various credit bureaus. This includes Equifax, Illion and Centrix from which you can request a copy of your credit file and have it sent to you in up to 20 working days.
If you currently have a lot of debt including a car loan, credit cards, store accounts and so on, you may not have sufficient disposable income to qualify for a bond.
Using finance from the sale of your previous home as a deposit
If you're looking to upgrade your home or simply move to another area, you may use the proceeds of the sale of your home to buy the new house or, at the very least, put down the usual 20% deposit.
Remember that putting down a larger deposit not only improves your chances of securing a loan but it will allow you to obtain a better interest rate and will reduce your monthly mortgage repayments.
The more you can put down in the form of a deposit, the better for you in the long run. Another important reason to consider putting down a large deposit is that you can use your home loan as an emergency fund or borrow against equity you have in your home. Although you may have no need to a line of credit right now, having a financial safety net is important and a tool no Kiwi family should do without.
Top home loan features to enquire about
Types of home loans:
Table loans – this is where you pay the interest first and principal loan amount later.
Revolving credit home loans – you access a line of credit linked to your mortgage.
Straight line home loans – you pay a set amount toward the principal loan amount but the interest reduces as the term progresses.
Interest only home loans – you pay the interest only for a set period of time and then begin making payments towards the principal after this period.
Types of home loan interest rates in New Zealand:
Fixed rate home loans, and
Floating rate home loans.
One of the first things you'll want to figure out is whether your mortgage should come with a floating interest rate or a fixed rate. Fixed rates offer a fixed interest, and therefore a fixed money bond repayment for a set period of time. Floating interest rates fluctuate depending on the reserve bank and prevailing market conditions and may vary over the course of your loan term.
Floating rate home loans may save you money in the long run, particularly in stable market conditions. Fixed rate mortgages offer the benefit of stability and make it easy to budget both in the short-term and the long-term.
In addition to looking at the interest rate that a lender offers you, you should also consider other important features such as the loan term and annual mortgage maintenance fees. You should also ask your mortgage broker or lender if your loan features a redraw or line of credit facility. You should also find out if there are any penalties for repaying your home loan early.
What you should think about when house shopping
Now that you know how much you can afford and have a set budget in mind you can start house hunting with an estate agent. In order to save yourself time, be specific with what you want and the things that you are not willing to go without.
For instance you may need 3 bedrooms and 2 bathrooms but may have no need for a large garden or swimming pool. Tell your agent what your budget is and what you want in terms of features and areas.
It is important to note that if a property is overpriced, the bank or lender will very likely withdraw and Approval in Principal if their valuator doesn't find value in the home. Estate agents know this and will many times encourage you to make a lower offer on the property if they know it's not worth the asking price.
Remember to sit down and evaluate your finances, create a budget, get a copy of your credit report and find out how much you can afford to spend on a new house before making an application with a mortgage broker or lender.
You might also be interested in