Find your ideal credit card online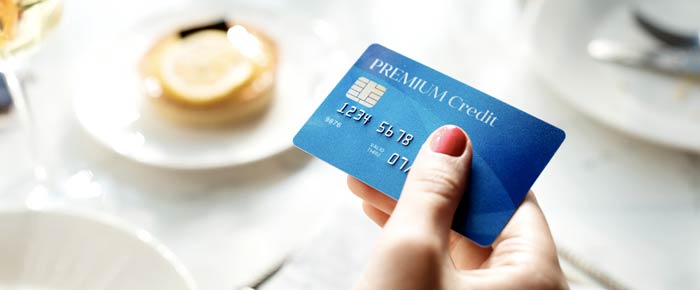 Using a loan comparison site can take all the guessing out of finding the ideal credit card for you.
Credit card benefits & features
There are so many ways that you can use credit cards to meet your financial needs and goals. From using them as safety nets for rainy days when you need extra cash to paying for a trip that you just can't afford, credit cards are the most flexible financial tools that you can leverage to take you to the next level.
A credit card offers many benefits that make paying for holidays, unexpected expenses, flights, hotels and even fines quick, easy and secure.
The best credit card in New Zealand
With so many types of credit cards and providers, it's almost impossible to find your ideal credit card in New Zealand without using a loan comparison website or, some type of comparison tool.
Many of the leading credit card comparison websites such as creditcardscompare.co.nz and Canstar will list some of the leading credit cards for you to consider.
This may point you in the right direction but it's important to remember that there is no such thing as the "best" credit card. Every credit card will offer a range of benefits and features that are unique to it and its provider. What may be the best for you may not be the best for the next guy.
Find a credit card that will suit you and your needs precisely
The best way to find your ideal credit card online is to make use of the country's leading loan comparison websites. These sites list the latest and most competitive credit cards on the market and allow you to compare them side-by-side based on the features you find important.
Types of credit cards available to New Zealanders
Owning a credit card does not have to be pricey and is often considered far safer than working with cash. There are four main types or categories of credit cards that we're going to take a brief look at.
Premium credit cards
0% interest credit cards
Balance transfer credit cards
Cashback and rewards credit cards
Credit cards with premium features
There is an amazing range of premium credit cards available for New Zealanders who are high income earners.
These premium credit cards range from silver to platinum, for those who want to get top tier travel benefits.
Premium credit cards offer bonuses like being able to travel for cheaper, getting first-class ticket upgrades and use of airport premium lounges.
In addition, points can be converted into dollars and you can actually pay for your card or put the money towards your personal savings.
Balance transfer credit cards
Balance transfer cards allow you to transfer credit card debt from your existing bank or provider to a new card with a 0% interest introductory offer.
Most balance transfer credit cards come with an introductory rates of 0% for a 6 to 12 month period. Once this period is over the interest rate will then revert to a higher interest rate which is often referred to as the revert rate.
Almost all balance transfer credit cards have an annual fee and this can range from as much as $400 for a premium card to as little as $20 for a typical low rate card.
You should note, however, that just because you're not being charged interest on the balance, does not mean that you don't have to make any payments. You must, at the very least, make the minimum monthly payments on the credit balance.
When a balance transfer credit card is NOT the right option
If you have a small credit card balance that you could pay off fairly quickly it would not make sense to opt for a balance transfer credit card.
In addition, if you're struggling to make your monthly repayments on your current credit cards, taking out a balance transfer credit card may make things worse.
If you do not keep up with the minimum repayments, the interest rate will revert to the revert rate. This may cause you to end up paying much more than you would have if you kept your old credit card. In such situations other options such as debt consolidation or debt counselling may be more appropriate.
Credit cards with 0% interest promotional periods
Some credit card providers offer 0% interest should you repay the credit amount within a certain time frame.
You have the added bonus of purchasing what you would like on the same day and paying it off before the interest free period runs out at no cost.
Cashback & rewards credit cards
Cashback and reward credit cards differ since rewards credit cards offer you rewards points that you can redeem from specified partners while cashback credit cards offer a cashback reward as a percentage of your spending.
Cashback credit cards

The cashback percentage that you receive on your credit card will depend on the provider and the offer that you select. Cashbacks in New Zealand typically range from 0.5% to 1%.

This may not seem like much but this amount accumulates over the course of a year and can make a big difference. Another benefit to cashback rewards is that they are predictable and easy to track.
Rewards credit cards

As one of the most popular types of rewards, airline and travel reward credit cards are offered by many airlines and banks. These offer access to premium airport facilities and lounges as well as discounts on flights and other travel related expenses.

Other rewards credit cards offer points or reward dollars on your spending which you can use to make purchases or enjoy discounts from partner retailers.
Will my application for a credit card be approved?
Credit cards are not easy to qualify for and you typically need to have a good or acceptable credit record for your credit card application to be approved.
5 Most common reasons credit card applications are denied:
You are not eligible or did not provide the necessary information and documents.
Lack of credit history or a low credit score.
Affordability or employment.
Your choice of credit card is not suitable for your needs or financial situation.
Multiple applications to many providers.
In order to avoid having your credit card application denied you should ensure none of the above reasons for credit card denial apply to you.
If any of these reasons for credit card denial apply to you, it's best to sort out or overcome the issue before applying as this will not only waste your time but it will lower your credit score as well.
6 Tips to ensure your credit card application is approved
Always ensure that you complete the credit card application carefully and completely. Any missing information or misrepresentation may lead to a decline. If you need to upload supporting documentation, prepare these beforehand and make sure you upload them all.
Ensure you meet the lender's eligibility requirements. These are usually that you are aged 18 and over, are a NZ resident or citizen, are employed and earning a stable income and that you are not over indebted.
Ensure that you can afford the credit card and that your current income is sufficient to cover your existing debt as well as any potential new debt brought on by the credit card.
Get a copy of your credit file from Centrix, Equifax or Illion. If there are any errors on the report, sort these out. Ensure your credit score is good before you apply for a credit card.
Choose an appropriate credit card that meets your financial needs and circumstances. Applying for a premium rewards credit card when you're fresh out of college or just started a new job will have your application denied. If you want to transfer credit card balances, ensure that you are the holder of the credit card you wish to transfer a balance from. If the credit card is in your partner's name this will cause your application to be denied.
Do not make multiple applications to various banks and credit card providers in one go. Rather make use of a credit card comparison tool to find a credit card that you are at least, on the surface, interested in.
Ways to maximise the use of your credit cards
Credit cards & international travel
One of the greatest benefits of credit cards is that of when you travel it makes it easier and safer to make purchases, pay for your hotels and rent vehicles.
It also gives you access to quick cash you when you run out during your overseas travels.
You can earn bonus points as well as discounts on your flights and hotel stays, which are always the most expensive part of any trip.
Use your credit card as a safety net for cash shortages
Taking out a personal loan is not only time consuming but you'll have to make repayments on your loan, plus interest. If you make use of a 0% interest credit card and ensure you settle your balance before the 0% interest period expires, you've just borrowed money for FREE!
While most people are attracted to credit cards for their rewards and cashback offers, a credit card can be used as a financial safety net for those times when you just need a little cash boost. Don't let using your credit card to make it through the month become a habit though!
Earn rewards & cashbacks
When taking out a credit card it will benefit you to analyse your existing spending to determine which rewards or cashback credit cards you could get the most out of.
There is simply no point to take out a credit card for travelling that you're only planning to do months from now. There is also no point in getting a credit card that offers cashbacks for retailers that you never shop at.
Go through your bank statements and ensure that you choose a rewards system that meets your current spending and lifestyle. Why pay for VIP airport lounge access when you've never left the country before and don't intend on going anywhere any time soon?
Finalising your credit card search
You can and, probably should, have different credit cards for different purposes. These range from online purchases and payments, easy access to quick cash, an easy and convenient payment method and much more.
The credit card market is a competitive one, making it difficult for consumers to choose a single credit card from the huge pot of available options. With all the benefits available, there is a credit card that will suit your budget and lifestyle, you just have to find it!
You might also be interested in