Your guide to New Zealand's leading personal loans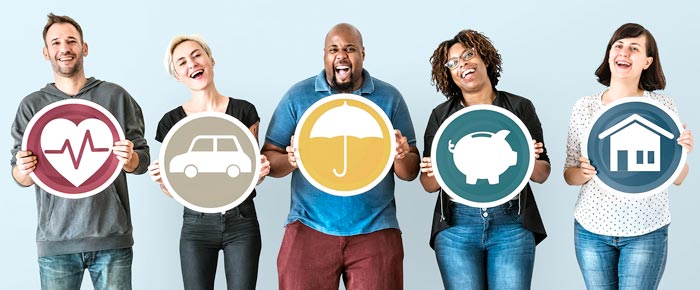 We're going to take a closer look at personal loans and find out which lenders and loans in New Zealand offer the best rates, most flexible terms and the best overall personal loan packages.
Personal loan encompass a wide range of loan types including payday loans, short-term loans, car loans and even student loans. That being said, we usually refer to loans of higher amounts with longer repayment periods of 12 months or more when we talk about personal loans.
Secured vs unsecured loans in New Zealand
Secured loans are generally home loans and vehicle loans but can also include some personal loans which may be secured on either of the aforementioned assets or with any other form of acceptable asset. You can also get a secured loan with the help of a guarantor.
Secured loans are not only easier to qualify for but they come with lower interest rates and generally speaking, much larger loan amounts. If you're looking at consolidating you debt or taking out a large loan to remodel your home, opting for a secured loan will be ideal.
Unsecured loans on the other hand do not require any form of security which means that the lender will be unable to easily recover their money in the event that the borrower defaults. This results in unsecured loans coming in much lower amounts and with higher interest rates.
Is the interest rate the most important thing to consider?
Although the interest rate charged on a personal loan is certainly one of the most important factors to consider, it is not the only thing. Many lenders will charge an initiation fee as well as a monthly service fee which is also important to consider as it may drive the overall cost of your loan up significantly.
In addition to whether or not security is required and the interest rate, other loan features that are important to consider are the available loan terms, whether or not the loan comes with early repayment penalties and other features such as redraw facilities and repayment holidays, to name but a few.
Best Places to get a personal loan in New Zealand
Personal loans from banks
New Zealand enjoys a thriving banking sector with five major banks laying claim over the majority of the market. These banks are ANZ, ASB, BNZ, Kiwibank and Wespac. Each of these banks offers highly competitive personal loans, with their own set of qualifying requirements, features and minimum and maximum amounts, terms and interest rates.
When you apply for a personal loan from a bank you will likely receive a competitive interest rate and will be able to access relatively larger loan amounts and enjoy longer repayment terms. Banks are reliable and will ensure you go through and pass strict lending criteria before you are approved.
Some of New Zealand's leading personal loans from banks:
ANZ: The current standard interest rate offered is 13.90% and personal loans range from $1,000 to $40,000 with loan terms ranging from 6 months to 7 years
ASB: Offer loans ranging from $2,000 with secured interest rates from 12.95% or 13.95% for unsecured loans
BNZ: Offer personal loans between $1,000 and $30,000 with loan terms from 3 months to 5 years and an interest rate starting at 12.65%
Kiwibank: larger personal loans from $10,000 offer interest rates from 16.95% while smaller loans between $2,000 and $9,999 offer interest rates from 18.95%
Wespac: offer unsecured personal loans up to $50,000 with interest rates from 13.90% with standard loan terms ranging from 12 months to 5 years
Personal loans from P2P lenders
Since P2P platforms are completely online they have lower operating costs and are able to offer borrowers lower rates and better terms than most traditional lenders. Peer-to-peer lenders are simply online platforms that match willing investors with people that want to take out a loan.
The borrower gets their loans and the investor gets to generate a return for servicing the loan. Always review the establishment fees that the P2P lender charges as these can be quite substantial.
Here are some of the leading peer-to-peer lenders in New Zealand:
Harmoney: offer personal loans ranging from 6.99% to 29.99% per annum with loans between $2,000 to $70,000 and terms of 3 or 5 years
The Lending Crowd: Offer personal loans from $2,000 to $200,000 with loans terms of 3 or 5 years and interest rates ranging from 6.69% to 18.20%
Squirrel: offer a range of personal loans up to $70,000 depending on available security and affordability with loan rates from 8.95%
Personal loans from credit unions & building societies
Credit unions and building societies in New Zealand offer some of the most competitive personal loans on the market. This is due to the fact they do not operate for profit and, use earning to benefit their members directly.
Here are some of the leading personal loans from credit unions:
NZCU and their regional divisions: offer personal loans ranging from 13.95% interest per annum and loans from $1,000 to $50,000 with loans terms from 6 to 84 months
First Credit Union offer personal loans from $500 to $50,000 with interest ranging from 9.95% to 18% and loan terms from 6 months to 4 years
Fire Fighter Credit Union offer personal loans from $1,000 to $50,000 and interest starts at 9.95%
Personal loans from alternative credit providers
Alternative credit providers offer personal loans that customers can quickly and easily apply for online and be approved for even if their credit score isn't perfect. In addition to these alternative credit providers, there are a range of smaller banks, credit unions and short-term loan providers.
Credit cards vs personal loans, which is cheaper?
Personal loans almost always carry a lower interest rate than credit card balances and this is why most people think personal loans are cheaper, and they are, in most cases.
If however, you need to borrow a small sum of money and can repay it relatively fast or within an interest free introductory period on a credit card than, the credit card will work out to be cheaper.
You can get a 0% introductory rate that will range from 6 to 24 months! This is more than enough time to repay any balance that you may have accumulated.
Remember that even if the interest rate on a personal loan is low, you are being charged interest for a longer period of time and will therefore pay more overall. If you need a small sum of money and want to repay it fairly quickly, use a credit card, if not, a personal loan is likely to be the better option.
You might also be interested in