What you need to know before buying a car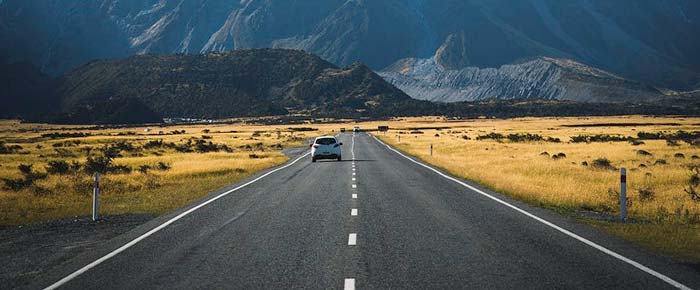 From choosing a vehicle that you can rely on and that will meet all of your needs to getting the right type of finance, buying a car is one of the more complicated and financially draining commitments we need to make.
We're going to take a look at what you need to know before buying a car in New Zealand to help you get it right!
When it comes to vehicle finance, the loans and options are endless and many Kiwis find themselves confused and unable to figure exactly what's going on.
Before you buy a car, here's what you need to know
Depreciation & what it means for your pocket
We all know that a brand new car will depreciate in value at an astonishing rate and lose most of its value within 3 years. If you're considering buying a new car you may benefit from a more environmentally efficient vehicle, a built-in service plan and better safety standards but, you will certainly be paying a pretty penny towards your car loan over the next 5 years (or more).
Cars are simply not assets. Assets generate income on an ongoing basis while a vehicle does not. In addition to paying your car loan every month you have to pay insurance premiums, renew your license and put money towards servicing the car and changing your tyres among many other possible expenses that you may incur.
Work out a budget & work the figures on your car loan
Having a budget in mind before hitting the dealerships is a great way to ensure you don't spend more than you should and that you are able to communicate what it is that you need and want clearly and concisely.
In addition once you have a set figure in mind you can use a loan calculator to work out how much your monthly or weekly payments will be as well as how much you will pay for the loan overall by the end of the loan term. This will put things into perspective and may even convince you to opt for a cheaper pre-owned vehicle that will depreciate at a lower rate.
If you really want to go the extra mile compare loans online and then find the best offer and request pre-approval. This will allow you to negotiate with dealers and be confident that you are able to afford the car that you have your heart set on.
Put down a deposit on your car
Even a 5% deposit on a vehicle will be able to cut down the overall cost of your car loan and save you a lot of money. That being said, if you're financially savvy and really want to keep debt to a minimum, putting down a 20% deposit will benefit you even more!
Current car loan interest rates in New Zealand
While the interest rates available differ from lender to lender at the moment interest rates on car loans start at around 9.50% and can reach up to 30% per annum.
The rate that you will be offered on your car loan will also depend on your personal financial situation and credit rating. The better your credit the better rates you will be offered and the more disposable income you have the more you will be allowed to borrow.
To check your credit score you can opt to draw a free copy of your credit report from one of the 3 major credit bureaus in the country. These credit bureaus include Centrix, Illion and Equifax.
If you find that you have a low credit score you may want to address any issues that have caused this before applying for a car loan. This will help you secure a better interest rate and ensure that you don't pay more than what you have to for your loan.
If you really need a car and have a poor credit record, there are still finance companies that will be more than willing to provide you with the necessary finance.
Some of New Zealand's alternative car loan providers:
AA Finance offers car loan interest rates that range from 9.95% to 15.95% per annum and do not have early repayment fees.
Finance Direct offers rates ranging from 6.69% to 24.95% but have early repayment fees.
GEM offers car loans with rates from 11.95% to 28.95% but also have early repayment fees.
Marac Finance offer interest rates between 8.95% to 15.95%.
Consider using a peer-to-peer platform to get a car loan
If you have a good credit score and want to get your hands on one of the cheapest car loans in the country than you need to consider using one of the three peer-to-peer lenders in New Zealand.
Harmoney, Lending Crowd and Squirrel will be able to offer you low rate personal loans to purchase a car that will beat the big banks and major credit unions and rates on these platforms start from just 6.69%.
Documents to prepare and car loan application requirements
You must be 18 years or older.
You must have a steady income.
You must have at least two forms of ID.
You must have a drivers licence or a learners licence.
You must insure your vehicle as part of the loan requirements.
Top tips to keep in mind when buying a car:
Always buy a car that is within your means, bankrupting yourself and creating serious financial strain on your family for a new car is simply not worth it.
Consider a pre-owned vehicle to save money.
Always include extra expenses that your new car will incur which will include insurance, maintenance and fuel.
Consider peer-to-peer lenders and credit unions for more competitive rates.
If you make use of your home loan to borrow at a lower rate for the purchase of your car, ensure you repay the amounts as soon as possible to avoid costing yourself enormous amounts in the long run.
Consider, in addition to interest rates any initiation and management fees that the lender will charge you as this may offset any interest savings you may have been counting on.
If you have intentions on repaying your car loan early, always check to see if your lender has included early repayment penalties in your loan agreement.
Car loans are costly and if you miss a repayment you will not only affect your credit rating but you'll be looking at some pretty heavy penalties which will set you back significantly.
You might also be interested in