Everything you need to know about loan comparison websites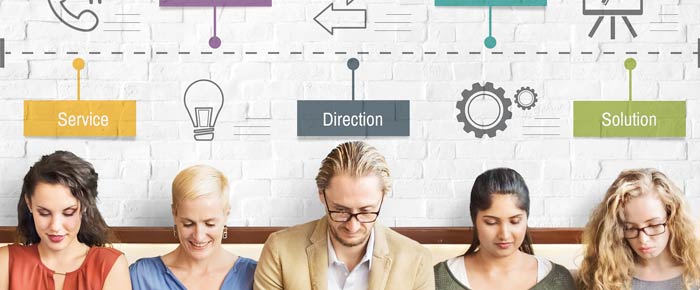 There are many loan comparison websites in New Zealand; some help us compare home loans and credit cards while others can be used to compare almost any type of financial or insurance product.
In this article we take a look at the benefits of comparing loans and help you get to know what loan features are important and how to compare loans effectively.
If you want to find the best loans and credit products in the country or simply want to switch to a cheaper account, these loan comparison sites will help you get it right!
Top benefits of comparing loans:
Find the lowest interest rates on offer for credit.
Find credit options that carry low fees.
Access and compare products from multiple lenders.
Find products that offer the loan or credit amounts you want.
Find leading credit card rewards and cashback offers across a range of providers.
Narrow down your search for credit products for specific needs like bad credit.
Comparing loans, credit cards & savings accounts
Comparing personal loans NZ
There are many loan comparison websites that will help you source and compare personal loans to help you find the best mix of an ideal loan amount and a competitive interest rate. It is, however, important to consider any fees that are attached to a loan.
You can do this by manually checking fees or by comparing loans using their Annual Percentage Rates (APR). If you have bad credit you may still be able to access a personal loan with the assistance of a guarantor who will be responsible to make the loan repayments on your behalf should you default.
You can also opt for a bad credit loan or a home equity line of credit if you have equity in your home.
The APR or Annual Percentage Rates.
Loans amounts and loan terms, do these suit your needs?
Annual fees.
Dishonor fees, penalties.
Early repayment fees.
Interest rates.
Additional features.
Comparing credit cards online
Credit cards are perhaps the most difficult financial products to compare simply because the different options will each have a feature or two which you will not find with any other credit card. While some credit cards are designed to offer cash back rewards, others offer low interest or a 0% interest free period.
Establishing whether you want a credit card for rewards or a credit card that offers a low interest or low fees will then allow you to compare credit cards within that category. Many people have more than one credit card which allows them to benefit from great rewards while also enjoying low fees and interest on the other hand.
Look out for these features when comparing credit cards:
Qualifying criteria.
0% interest periods.
Balance transfer offers.
The revert rates of 0% interest & balance transfer cards.
The interest rate.
The APR or Annual Percentage Rate.
Fees, penalties & restrictions.
Cashback rewards.
Rewards programs and partners.
Vouchers and premium features for cardholders.
Comparing home loans in New Zealand
While comparing personal loans and other types of smaller credit options may be optional, comparing home loans is an absolute must.
Each lender has their own qualification and scoring criteria and will therefore have different interest rates and loan terms that are unique to them. By comparing home loan products and rates you stand a chance of accessing a better deal and saving thousands in interest.
What to pay attention to when comparing home loans:
Home loan terms offered (up to 30 years).
Home loan types offered (for example table loans or interest only loans).
Home loan packages (fixed rate loan versus floating rate mortgages).
Minimum to maximum loan amounts.
Can you repay your home loan early, are there penalties attached?
Loan to Value Ratios.
Lending criteria, do you meet these?
Interest rates.
Home loan features such as redraw facilities.
The lender, are they stable and reliable?
Comparing savings accounts using loan comparison sites
Loan comparison websites don't only offer comparisons for loans and credit cards but other products like savings accounts. The benefits of comparing savings account options are obvious, you get to find and benefit from the highest interest rates available in New Zealand.
Features to consider when comparing savings accounts:
The options of notice versus no notice accounts.
The notice savings account notice periods (up to 150 days).
The interest rates offered.
Any fees and early withdrawal penalties.
Minimum and maximum savings amounts.
Loan comparison websites in New Zealand
Is the information on loan comparison websites accurate and up to date?
The primary loan comparison websites in New Zealand have dedicated staff members that ensure all of their loans and credit products are up to date.
In addition, many of the lenders supply updates on their loans and credit cards to these comparison sites before these changes become effective.
This allows the information to be updated in time and ensure the accuracy and therefore reputation of the various comparison sites is maintained.
Comparing loans without making an application
Every time you apply for credit, the lender will conduct a credit search on you and this will remain on your credit file and affect your credit score.
By making use of loan comparison websites in New Zealand you will bypass the need to submit multiple loan applications while shopping for deals and will therefore avoid lowering your credit score.
If you have a good credit score you can apply for a peer-to-peer loan which will provide you with the best possible rate on the market.
If you're ready to apply for a loan, make sure to first and foremost compare loans by visiting one of the many loan comparison websites in New Zealand to find your ideal loan at a great rate!
You might also be interested in