How to get a loan with bad credit in New Zealand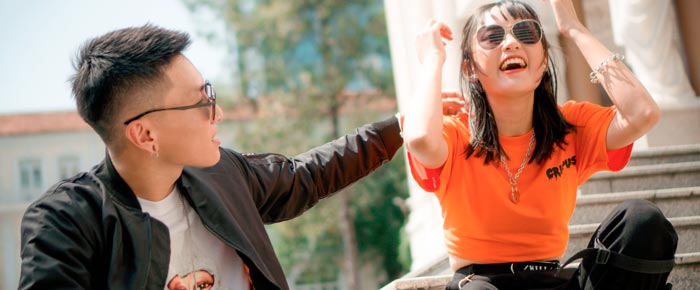 Although you may not be able to access a traditional personal loan, you have other options that have been designed for people with bad credit.
What you need to know about bad credit
When you default on credit agreements, your creditors will report this to various credit bureau in the country. The main credit bureaus in New Zealand include:
You can access your credit scores and reports from these agencies. This will then affect your ability to access creditor will lower your credit score and make borrowing money more expensive since a lender will tailor the interest rate charged on your loan to your specific profile.
How long will a default stay on your credit report?
Defaults usually remain on your credit record for 5 years even if you repay the debts in full after your creditor has made an attempt recover their money. If there are any inaccuracies on your credit report you can dispute these and request that they be removed.
It's common for there to be errors and inaccurate items on one's credit report so accessing this information prior to making a loan application for a home or vehicle may just save you significant amounts time and money.
How do you get a copy of your credit report?
In order to get your Equifax credit score you have to make a payment. Illion offers consumers their credit score for free but you will have to agree to receive loan offers for financial service providers.
Centrix offer consumers their credit score for free with no expectations to sign up to any partner offers but there is a 10 day waiting period.
Bad credit loan options in New Zealand
When it comes to obtaining a personal loan with a bad credit score you have a few options which we will briefly examine. The first would be to opt for a secured loan where you provide collateral in the form of a vehicle or property.
The second option is to obtain a loan with the help of a guarantor. Finally you can apply for a loan with a lender that specialises in providing bad credit loans.
Secured car loans for bad credit
If you're looking to buy a car with bad credit, you can use your vehicle as security for the loan.
Not all lenders will be willing to offer car loans to people with bad credit however, some lenders specialise in this form of secured finance and finding out who these lenders are and what their lending requirements are will help you get a bad credit car loan.
Applying for a guarantor loan in New Zealand
If you have a bad credit score and do not qualify for a competitive personal loan from your lender for choice you can opt to get a guarantor loan.
This is usually a partner or family member that agrees that they will be responsible to make the repayments on your loan should you, for whatever reason, default on the loan.
Home equity loan for bad credit
If you have equity in your home, your home loan provider may be willing to provide you with a home equity loan or line of credit.
Since you're essentially borrowing from the money you've paid towards your home loan this type of bad credit loan is generally the cheapest option as it's tied in with the same low interest as your mortgage.
Bad credit lenders in New Zealand
Finally if you're looking for an unsecured or short term loan and neither of the above options suit you applying with a bad credit lender is your final option.
These lenders take on higher levels of risk and as a result charge higher interest on their credit offerings than traditional banks.
These loans are costly and best avoided by those who are not certain on whether or not they will be able to stick to their repayment schedules.
Will I qualify for a bad credit loan?
Qualifying for a bad credit loan will mimic qualifying for a regular personal loan from a bank or alternative credit provider but will not require that your credit score is high.
The lender will still look at your monthly income and expenses to ascertain that you have sufficient disposable income to make your repayment. You will need to provide all the necessary supporting documentation including:
A photo ID,
Bank statements,
Payslips,
A complete online loan application.
Warning against making multiple loan applications at once
When you've been turned down for a loan in the past or are aware of your bad credit score, you may be tempted to make multiple loan applications at once. You should not, under any circumstances do this as these applications will appear on your credit file and will further lower your credit.
If you're tempted to make multiple applications such as this, it's best to use a loan comparison website or make use of the services of a broker. What do brokers do?
Using a broker to source a bad credit loan
Brokers are agents that will source loans for customers by accessing their database of loans and lenders to find one that best suits the needs of their client.
Since brokers know what's available on the market and know each lender's individual qualification criteria, they are in the ideal position to negotiate the best loan for you, despite your bad credit history.
Benefits of using a broker:
Avoid making multiple loan applications which damage your credit further.
They have access to a range of loans and lenders.
Their industry experience and expertise allows them to predict approval and assess affordability before making an application.
Leverage their industry contacts to negotiate better deals.
They will compare loan offers on your behalf and help you find the best offer.
You only need to make one application to access many different loan options.
Final thoughts on bad credit loan approval
One of the most important things for those with bad credit to consider is whether or not taking out another loan will make their debt situation worse or cause them to lower their credit score even more.
If you have been unable to meet the repayments on other credits, what will be different with this new loan?
If the reason for your current bad credit record is an inability to effectively manage your various credit products and commitments it may be a better option to consider debt counselling, debt management or even debt consolidation.
You might also be interested in