Quick & easy loan approval in New Zealand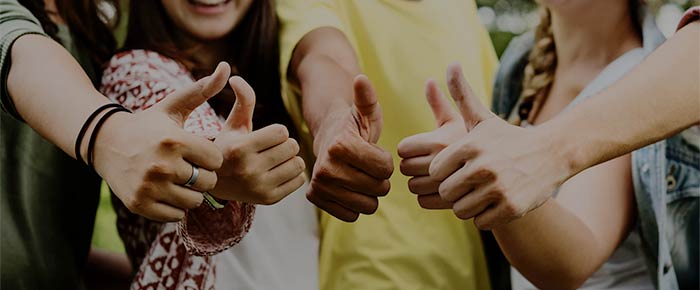 We have access to some of the quickest and easiest online loan applications in the world; it's just a matter of finding the right kind of credit provider for your financial needs and this guide to quick & easy loan approval in new Zealand will help you do just that!
There are a number of registered financial services providers but, not everyone will be able to give you a loan that you can afford. We have narrowed down a few tips that you can follow to ensure that your loan application gets approved as quickly and easily as possible.
What we're looking at in this loan approval guide:
Part 1: Research and preparation for getting a loan.
Part 2: Making your loan application online.
Part 3: Waiting for loan approval.
Part 4: After loan approval.
Part 1: Research and preparation for getting a loan
Do some research before getting a loan
If you're not careful about your loan application, it is easy to run into credit providers that will give you a personal loan that might be too high on interest. The last thing you need is to pay double the amount on your loan whereas you could have settled for a cheaper loan, had you done some research beforehand.
The first quotation or offer that you find doesn't have to be the last one. Look around and try to negotiate a loan offer that pleases you.
There are a number of clients that end up taking a loan because they were desperate and in serious financial need and thought that their loan options were limited. If you research well ahead, you won't find yourself in a financially difficult position.
Using loan comparison sites
The best way to find a lender that meets your needs is to make use of a loan comparison website or go through lender reviews. Should you need to save time or, if it's you first time taking out a loan, don't be afraid to make use of a loan broker.
Brokers have a panel of lenders and loan options at their disposal and can quickly and easily help you find the ideal loan for your specific needs.
Important loan variables to compare:
The loan amount.
The loan term which can range from a few days to 24 months.
The interest rate you will receive.
Any additional fees.
The APR or Annual Percentage Rate which includes both interest and additional fees.
Early repayment terms such as penalties for early settlement.
Loan repayment amount and due dates.
How much money will you qualify for?
The amount that you qualify for will be determined by your affordability. A client will always have an idea about the amount that they are looking for.
Should you find that you can get an even higher amount than what you need, always stick to the amount that you had in mind in the first place to keep debt to a minimum.
Financial discipline goes a long way and will help you in the future when you really need a loan. The last thing that you want is to have your loan application declined because you already have too many loans.
This is not only disappointing for you but will also be recorded on your credit file, lowering your credit score.
Lending criteria for most NZ lenders
In order to be considered for credit, the customer has to be above the age of 18 years. Some credit providers prefer that borrowers be at least 21 years old.
At this age, they assume that most clients are mature and know exactly what they're doing. The customer also has to be a NZ citizen or should have permanent residence.
There is not much that financial providers can do if they find that you're not a permanent resident of New Zealand.
These requirements are non-negotiable. The customer must also prove that they are employed and earning a salary.
This is the only way that they can determine that you will be able to keep up with your loan repayments. If you are not employed or are self-employed it may be difficult to get approved for a loan.
Part 2: Making your loan application online
How long will my loan application take?
Lenders know that most customers want to use the money immediately so they will not waste any time. As soon as a lender receives a loan application, they will start working on it. The only delay that may arise will be caused by the customer if they take too long to submit the required documents.
If you are looking for a quick loan, you also have to do your end by ensuring that you submit everything on time to avoid any delays. If you applied in the morning, the money could be making its way on your bank account before the close of business.
One or two business days, at most, will be all it takes to ensure that you have the money that you need. Lenders also don't like to keep customers waiting so they work extremely hard to ensure that they have the money sent to customers as soon as possible.
What can I do to increase my chances of getting a loan?
Although it may be impossible to live a life without debt, we urge customers to try and have few and manageable debts. If you pay your bills and loans as and when agreed, you will be able get the exact amount that you want when you apply for credit.
Is there anything I can to do to fast track the process?
There isn't much a client can do to fast track the process per se. The only fact that you can hold on to is that there are a number of agents that are working around the clock so your online loan application will be attended to as soon as possible.
You're welcome to call in and find out more about the process after having given the credit provider reasonable time to go through your personal loan application. Time is really a matter of essence when a loan application has been made so the customers will get the necessary feedback they need in no time.
Tips to get your loan approved fast:
Choose a lender that specialises in the type of credit you need.
If you have a poor credit history, apply for a bad credit loan.
Complete an online loan application.
Prepare any supporting documents like banks statements and identification beforehand.
Ensure you complete all fields during the application.
Read your loan offer or agreement before approving the offer.
Part 3: Waiting for loan approval
Can I cancel my loan application?
In the event that you change your mind and would like to cancel the loan application, you are welcome to do so. We know that customers may have a change of heart. Applying again shouldn't be difficult because that credit provider will already have your details on hand unless you decide to use somebody new.
There are no hard feelings from credit providers when customers decide on a different option than the one they've been offered. We know that these things happen and they are allowed to think otherwise and stick to a decision that is suitable for their bank accounts and credit profile.
Even if you cancel your loan application today and decide to reapply tomorrow, you are welcome. There is nothing stopping you from changing your mind every once in a while.
Can I apply for more than one loan?
Your ability to apply for more than one loan will be judged on the basis of affordability and reasoning. Should your reasoning be found sufficient but your affordability is not up to standard, your loan will be declined. The idea is to give financially stable customers more than one loan.
As much as most credit providers would like to help, they are also in the business of making sure that they don't give our clients too much financial weight to carry. It wouldn't be fair on the customer to give them a loan that they can't really afford.
Why was my credit application declined?
If your loan application was declined, it could be due to a number of reasons. The first reason is always the fact that you currently don't meet the affordability checks of that credit provider. Financial service providers differ and they all have their own terms and conditions that you need to adhere to.
Should your application be declined, you will need to revisit your credit profile or application and try to make some changes. If there are loans that you can settle, do that.
The aim is to have as little credit as possible. They will also look at how you are paying your debts. If there are any discrepancies, that could also raise a red flag.
Common reasons loan applications are declined:
You do not meet the lenders basic criteria.
You did not meet the lenders affordability requirements.
You have a poor credit score.
You have outstanding loans.
You've made too many loan applications at once.
Your application is incomplete or you did not provide sufficient contact information.
When can I apply again for a loan if my first application was declined?
After you have paid some of your loans or allowed a certain time period to pass, you are welcome to apply again. The credit checks that are run will be able to tell the credit provider that you no longer have the same loans you had before.
There are no financial service providers that don't want to assist in ensuring that you get the loan that you need. The idea is that as a customer, you also need to try and meet them halfway to ensure that you get the right kind of personal loan.
Part 4: After loan approval
The best way to make your loan repayments
The debit order system is the best payment method for your loan. This way, you won't have to make last minute arrangements of going to the bank. Everything is automated which makes it very easy for you to manage.
All that is required from you is that you ensure there is enough money in your bank account on the day of the debit order.
The day that you decide to pick should also be a favourable day for you and that you confirm that you will have the funds on your bank account.
I am not happy about the charges on my loan
If you are not happy about the charges on your loan, you are welcome to look for other alternative loan options. Although we must tell you, most credit providers try their utmost best to give customers the best possible deal based on their needs and credit record.
Should you find that your interest rate was slightly higher, it might be due to your bad credit score. It is for this reason why we always urge clients to try and keep their credit score up.
What to do if you are struggling to pay your loan
If you're having financial problems that will make it difficult for you to pay back your loan, please notify your lender as soon as possible. Don't wait for the last day to inform them as they will deem it as a missed payment.
A pattern of missed or late payments will give you a low credit rating. The customer needs to try and ensure that they meet their payments every month so that their affordability is not jeopardized. We know that problems tend to arise when you least expect it so you need to inform us of this regard.
Some loans are not really necessary and if this is the case for you at the moment, you should rather avoid taking out a loan.
Apply for credit when you really need it and when you don't have any other alternative and never for luxuries and unnecessary items. Maintaining a good credit record should be a priority to ensure your financial health and wealth.
Keep your credit history clean
There is no telling when you might need a loan so it always a good idea to keep your credit profile in good condition, just in case. Having a healthy credit will give you amazing brownie points with lenders.
Ultimately, financial service providers are not looking for someone with a perfect record because that is rather hard to find but they do expect a certain level of responsibility. They're simply looking for someone that is not a reckless spender and has sufficient disposable income to repay their debt.
Tips to keep your credit score high:
Always repay loans on time, this includes student loans.
Make at least the minimum repayments on your credit card balances.
Pay all bills and accounts on time.
Never make multiple loan applications at once.
Do not apply for a loan for at least a few months if you have recently been denied a loan.
Get a copy of your credit file at least once a year and dispute any incorrect or fraudulent items.
This means you shouldn't be someone who has a number of expenses and loans that outweigh your income. It is also important to remember that you shouldn't take a loan just because you can afford it but rather take it because you really need it.
You might also be interested in