Debt consolidation up to $3,000
Low-interest starting from 9.95%
Repayment up to 18 months
In-page navigation
---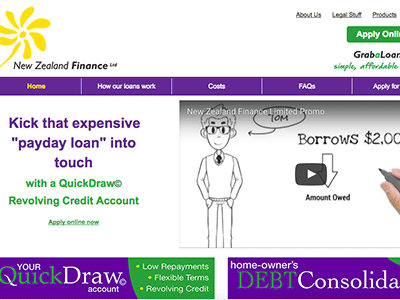 Author NZ Finance LTD. Screenshot of NZ Finance LTD website.


[Accessed November 12, 2018]
NZ Finance - you can become debt free
We are a well-established business, we are 100% New Zealand registered owned and operated and our offices are situated in the central city of Auckland. We are NZ Finance and we specialise in providing our Kiwis with simple and affordable quick loans throughout New Zealand.
When you need a loan and you contact our office you'll be speaking to one of our professional and friendly consultants, meaning you won't be put on hold forever in a day because we don't operate through a call center and your call won't land up in India.
Home-Owner's debt consolidation
If you are being dragged down by several credit accounts like credit cards, store accounts, hire purchase and any other online loans, and you're a home-owner then you may perhaps want to consider a homeowner's debt consolidation it could be just what you need.
By settling all your debt with a debt consolidation loan and only having one single loan could be beneficial to you because it works out to a much lower repayment which could possibly be adjusted to suit your income plus NZ Finance offers you the flexibility of being in a position to redraw on your account should you require any extra cash in the future.
Unfortunately, the homeowner's debt consolidation is presently only available to Auckland homeowners; however, we are looking to include other parts of New Zealand in the future.
The good news is that your homeowner's debt consolidation loan will by no means affect your current home equity loan with your bank because you will continue to make your bank mortgage repayment as you normally would.
NZ Finance LTD Services
Consider opening a QuickDraw loan account with NZ New Zealand and once that's done, you could settle your loan over the term that you specified or perhaps you would like to make use of the redraw facility whenever you need to do so.
For the most part, our customers find that having the flexibility to QuickDraw (redraw) on their payday loans simply means that they have access to quick cash when they are in a pickle and they don't have to go through the whole application process again.
Quickdraw account
Here's a quick example: Jack opens a short-term loan account for $2 000 with repayments of $ 55 per week over a period of 12 months.
Sometime later, Jack finds that he is a bit strapped for cash and decides he needs another loan, Jack makes contact with us to find out what his current credit limit is and if he may do a QuickDraw (redraw) on his account.
He has the choice to keep his repayments as they are or he could increase his repayments in order to redraw on his account for larger amounts or more frequently.
Loans are processed no matter where you live in New Zealand
You'll never be left wondering what your balance is because you will receive a detailed personal cash loan repayment schedule with your loan agreement which will clearly state your opening and closing balance going forward.
It's easy to follow allowing you to keep track of all your payments and balances.
NZ Finance LTD – Consolidation loan
Loan Type

Debt consolidation

Interest Rate

9.95 – 29.95% p/a

Loan Amount

up to $3,000

Repayment

12 months to 18 months
Benefits of NZ Finance LTD
Easy online application
Affordable rates
Withdraw additional cash
---
NZ Finance - Quick online applications
Your very first step is to complete our easy online loan application form, apply online today!
We appreciate the fact that you would prefer to apply for your loan from the comfort of your home or office, nobody likes or has the time to go to a bank or lender to apply for a loan and that is why we have made it simple with our online application.
Personal loans are our forte
NZ Finance is the way to go, give us the chance to show you what we can do for you and so that we can show off our customer care service as it offers efficiency, friendliness and we give expert advice Apply online now!
Here are some indicators on your QuickDraw Account:
We offer a simple online debt consolidation loan application that all of one page and allows you to complete the parts that you are comfortable with.
You don't need to fax back any signed documents such as your loan agreement because we are totally internet-based meaning all your QuickDraw (redraw) documents are signed online through our secured signing process. The only documents that you will need to email back to NZ Finance are your identification document and your payslip
The best of all is that you don't need to leave the comfort of your home or office, you don't even need to meet in person.
We offer a 24/7 service so we'll be available at all times making sure you are receiving the best possible service one can offer.
As a customer of NZ Finance, you will have your very own account manager dedicated to you and you alone don't need to tell your story or explain your situation or needs are to several people every time you contact us.
You decide whether you want to proceed or not, there is no obligation whatsoever, plus you have the option to cancel your payday loan at any given time.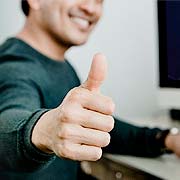 NZ Finance LTD is a trusted & reliable provider of debt consolidation
Customer Reviews & Testimonials
"
NZ Finance LTD will always look at your budget before giving you a loan.
Elizabeth H
— Queenstown —
I applied for an NZ Finance LTD loan in the morning and got feedback within hours after applying.
Ben M
— Auckland —
I encourage all clients to make use of the NZ Finance LTD website. Everything is readily available and easy to understand.
Amy L
— Gore —
NZ Finance LTD Contact
Contact Number
E-Mail
Website
Physical Address
1 Albert St Auckland

Auckland

1010

New Zealand
---
Postal Address
PO Box 106878, Auckland, 1143, New Zealand