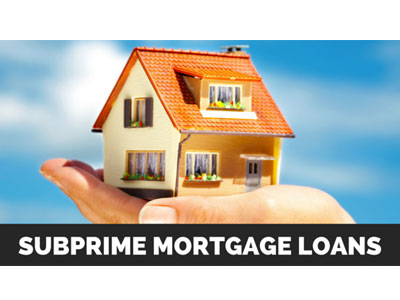 Author NZ Loan. Screenshot of NZ Loan website.


[Accessed April 17, 2018]
NZ Loans - Affordable vehicle finance
NZ Loan is committed to ensuring that your car finance loan application doesn't only run smoothly but is also peaceful. Buying is not what gives people a headache, it is looking for finance that actually does.
There are so many factors that come into play and some credit providers make the process to be quite difficult. No matter how you look at it, there will always be a need for a car in a household or in the corporate world of any business. Furthermore, it is not an option that is left for selection anymore; it is a matter that should be prioritized.
NZ is committed to making everything smooth sailing
At NZ Loan, we would never do such. We believe if someone meets all our credit requirements, we will see to it that they get a car as soon as possible. After all, we are not here to make anybody's life miserable, we are here to ensure that everything goes according to a timeous plan.
We have done away with making people wait for weeks while their fate is in our hands. As of the recent years, NZ loan gives customers, a decision on their quick cash loan application within a maximum of 3 days. This gives us ample time to work on your credit request thoroughly.
NZ Loan Services
We usually advise our clients to make use of the credit calculator before they can apply for a loan.
The reason behind this is because when you do this analysis, you will have a better idea of how much you can apply for, when you can pay and how much the interest charges are.
There is not much of a financial difference that is recorded compared to real interest charges that you will pay.
However, we must emphasize the fact that everything is based on estimation basis.
How do I apply?
If you are interested in one of our car loan deals, you have to apply online.
The online application is comprised of your personal details section, your financial section and other information such as your home and work address.
After you have submitted your online application form, leave everything to us to process.
Benefits of NZ Loan
CAR Loans
PERSONAL Loans
DEBT CONSOLIDATION Loan
NZ Loan - Quick online applications
After your online application has been brought to our attention, we will proceed by asking for certain documents to verify the adequacy of your online application.
All we do at this stage is to check whether the numbers you stipulated on your personal loan application correspond with the information that is stipulated in your bank statements.
Should we find that there are discrepancies, we will contact you to try and see if you can't make us understand the irregularities that we find. However, if the issue is too big to resolve, we will have no choice but to terminate your credit request with immediate effect.
Adhering to the terms and conditions
Reading the fine print can't be overemphasized; there is always a need to thoroughly go through your credit application so you can understand what is it exactly that you are signing up for. After you have put your name, initials and last name on your contract, we presume you understand everything.
Should there be any clause you need us to clarify, please let us know before you sign for the vehicle advance agreement. The last thing we want is to see a client that has accepted a contract but doesn't understand the extent or the essence of it.
NZ Loan is committed to responsible lending
As much as we would like to help everyone who signs us for a car loan, we can't. We are always looking for people who are in good financial standing to ensure that the loan they are applying for is not a financial drag.
If we feel like you have too much on your plate judging from your financial records, we will have to reject your application. There is nothing stopping you from applying again after you feel like you have settled a few debts. There are no restrictions that will be coming from our side, we will assist you in the best way we how.
Can I apply with a bad credit history?
The extent of your bad credit history will only be determined after we have checked your documents. The client must find that while he is busy stressing about his past financial spending, there isn't really much cause for concern. We encourage our customers to apply for a bad credit loan regardless of their history.
Can I make an appointment?
If you would like to personally meet with one of our agents, you are welcome to give us a call and we will be ready to assist you with your financial concerns. There is no need to call us again to reconfirm, we usually make a list of everybody that we are going to be meeting with for the day just to serve as a reminder for our consultants.
Customer Reviews & Testimonials
"
If you are looking to secure a car loan but you don't know where to go then look no further this is the company for you and they will make sure that you get your car loan.
Tom T
— Auckland —
They will help you get your loan if you are looking for a company that will care for you then look no further.
Jenna F
— Wellington —
My application has been accepted and they let me know the whole way through and soon I will be able to go and get my vehicle.
Jack J
— Christchurch —
NZ Loan Contact
Contact Number
E-Mail
Website
Physical Address
7 Levinge Ln

Middleton

Christchurch

8024

New Zealand
---
Postal Address
PO Box 22097, Christchurch, 8142, New Zealand
Opening Hours
Monday

09:00 – 17:00

Tuesday

09:00 – 17:00

Wednesday

09:00 – 17:00

Thursday

09:00 – 17:00

Friday

09:00 – 17:00

Saturday

10:00 – 16:00

Sunday

Closed –