Low-interest starting from 9.95%
Repayment up to 5 years
In-page navigation
---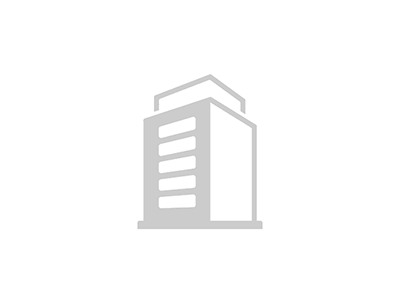 Author Auto Loan Company. Screenshot of Auto Loan Company website.


[Accessed ]
Auto Loan Company - quick and reliable loans
New Zealand citizens know where to turn when they are looking for a car loan whether they want to buy from a dealer or if they have found the vehicle through a private sale we can assist them with a loan.
Apply in only a few short minutes by completing the online loan application form that you can find on our website, we will give you an outcome quickly than one of our consultants will give you a call to guide you through the rest of the process.
Design your own loan agreement
The amount of interest and other fees that you are charged will depend on a number of different factors, we take your individual circumstances into account and design a loan contract to reflect your needs.
Our lending rates range between 9.95% and up to 18.95% maximum.
The amount you are charged will depend on the amount that you borrow, how long your loan term is and if you are going to put down a deposit or not.
A bit about our history
We have been in the business of granting car loans for over 20 years and we use this experience to help our clients secure the best deals possible.
We use our connections to find you exactly what you are looking for and we do the running around and present you with the best options. You are under no obligation to take the deal either, so there is no risk of applying.
Auto Loan Company Services
If you are looking for a recreational vehicle then we can put you in touch with a lender that can help you design a package to suit your specifications.
We offer both secured and unsecured car loans and we can arrange a loan structure to suit even the smallest budget.
Our aim is to get you behind the wheel of the car you want as quickly as possible.
Unsecured car loans
If you don't have an item of collateral to secure your car loan then an unsecured car loan allows you to get the loan you need.
The terms of an unsecured loan are usually a bit stricter as you are seen as a riskier client and if you don't pay back your loan the lender has no security they can use to recover their costs.
The following can be provided for by an unsecured loan:
Loan consolidation – This loan allows you to combine all your existing debt into one loan amount. Debt can include your credit cards, hire purchase and car loans. By using this option, you will reduce your overall payments and only need to worry about one reduced payment until you get back on your feet
Personal loans – These long and short term loans can be used to pay for holidays, medical expenses, car repairs or any other reason you require with no restrictions.
Asset purchases – If you are buying a vehicle or a boat, furniture or other valuable property this can also be used to secure your loan
Home renovation - This type of personal loan can be used to do basic repairs on your home or upgrade your property
Auto Loan Company – Car loan
Loan Type

Car loans

Interest Rate

9.95 – 18.95% p/a

Repayment

12 months to 5 years
Benefits of Auto Loan Company
Auto Loan Company - A checklist for buying a car
It is always a risky option to buy a second-hand vehicle as you don't know what problems the car might already have. Some cars may look like a great deal but they could have mechanical issues or other faults.
The things to look for when you examine the vehicle include:
Check the tires – Many second-hand cars will need new tires because the older ones could be worn out. You need to take the cost of replacing the tires into consideration when negotiating the price of the vehicle
Make sure you look very carefully at the painful job, notice any rusk spots, dents and scratches that could try to hide that the vehicle was involved in an accident
Make sure the trunk of the car and the bonnet can be opened easily and that everything works correctly.
Make sure that the frame of the car isn't damaged. If the frame is damaged this can indicate the vehicle was in an accident
Start the vehicle and check that the exhaust leaks black or blue smoke
Open the hood of the car and ensure that all the components of the vehicle are there and are in working order
Inspect the engine for leaks and corrosion
Check the timing belt because this is a very costly item to replace. This belt should run for plus minus 1000 miles before it has any issues
The interior of the vehicle
Get into the car and sit in the driver's seat. Check the seats for rips or stains, turn on the air conditioner to make sure that it works correctly. Look at the odometer of the car and take note of the mileage. The car's age can best be determined by how much mileage it has on the clock.
You should try to buy a car with low mileage. Vehicles that are older than 10 years are not recommended as they are usually more problems than they are worth and obtaining a car loan is very difficult.
Customer Reviews & Testimonials
"
If you would like to make sure of your monthly payments all you have to do is see the loan calculator and this will help you get the answer you want.
Gregg B
— Auckland —
You can call or email them at any time for advice and they are always more than willing to help you get the answers you are looking for.
Stanley G
— Queenstown —
You can apply online or if you don't like doing that you can also go into the company and apply there they always have such welcoming staff.
Trevor A
— Christchurch —
Auto Loan Company Contact
Contact Number
E-Mail
Website
Physical Address
Unit 11 294-296 Montreal Street

Christchurch

8140

New Zealand
---
Postal Address
PO Box 552, Christchurch 8140, Christchurch, 8140, New Zealand