Same day payout
Approval in 1 hour
Low-interest starting from 7.95%
In-page navigation
---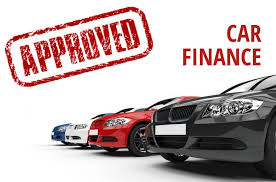 Author Motor Vehicle Finance. Screenshot of Motor Vehicle Finance website.


[Accessed July 3, 2019]
Motor Vehicle Finance - Online loans
Motor Vehicle Finance finds you the deal you are looking for, we shop around on your behalf so that you don't have to.
Our car loans are the best because of the strong relationship that we have developed with our network of leading lenders. We are able to offer you the lowest interest rates and we deliver with the quickest turn around time. The loan application process can be completed online.
Making sure that you get the best interest rate
We have been in the industry for many years and won't waste your time with lenders that don't deliver on their promises. Our network is made up of New Zealand's leading lenders that guarantee the lowest interest rates, in fact, we are so confident that we will find you the lowest rate, that if you find a better rate we will pay $500 towards your loan. We offer a personal service that is designed to assist you from the start to the finish when you drive away in your new car.
How our car loans work
When you need assistance paying for your vehicle we can help you with a car loan. Use our handy online personal cash loan calculator to determine how much you need to borrow and work out how long it will take you to pay off your loan.
When you apply for a loan we will determine your affordability based on your credit record and other factors and offer you an amount that you can easily afford to repay. We will customize a payment schedule with terms to suit your individual circumstances.
Motor Vehicle Finance Services
We work with you to determine your affordability and structure a long or short term loan solution to meet your needs, we help you pay off your loan as quickly as possible so that you are no trapped in a debt cycle.
The amount that you pay will depend on how long you need to repay the loan and if you provide a deposit or not. If you are currently receiving government benefits we may be able to assist you as long as we determine that you can afford the loan.
Get a pre-approved loan so you know where you stand
Apply and get a pre-approved car loan so you know how much you qualify for and how much deposit you will need in order to secure a lower interest rate. Knowing how much you have to spend will help you negotiate a better deal because you can act as a cash buyer. If you have already found a car that you are interested in, you should include this in your application so that we can try to finance you the best deal.
Buying a car through an auction
If you have found a car that you would like to buy privately or you would like to buy a car at auction, then we will be able to assist you, we would suggest that you apply for a pre-approved loan so you know how much you can bet.
If you have a bad credit report you could still qualify for one of our bad credit loans as long as you are can afford the repayments.
Motor Vehicle Finance – Car loan
Loan Type

Car loans

Interest Rate

from 7.95%
Benefits of Motor Vehicle Finance
Easy loan application process
Fast funding
Affordable loans
Motor Vehicle Finance - Affordable vehicle finance
We make your online loan work for you and customise your payments to suit your circumstances to make sure that you don't miss a payment, we will set up a debit to run automatically on an agreed upon date
Avoid buying the wrong car
A lot of people buy a car that sounds like they are getting a great deal, but the deal sounds too good to be true! These deals are usually scams. There are many ways to make sure that you are less likely to be scammed these include ensuring that the price that you are charged is market value.
When buying a used car, you need to make sure that you know what you are buying, you need to do determine that the car was never involved in an accident and that it doesn't come with mechanical faults or still has outstanding payments. Stay within your budget limits and don't be tempted to purchase above your price range as per the motor vehicle loan that you have been approved for ahead of time.
Shop around to get the best deal
When you are trying to find your vehicle it is important to shop around and take your vehicle for a test drive. Getting the car professionally evaluated by the AA or other organisations will help make sure that you are buying a vehicle that is roadworthy and that doesn't come with hidden problems.
Avoid vehicles that display signs of the following:
A dirty engine this could indicate that the car was not cared for properly
Any noises on the engine when you start the car could point to serious mechanical issues
Any smoke especially if the smoke has a blue colour when you start the engine
Make sure the water in the radiator is clean and free of oil
If the oil appears sludgy this could indicate the previous owner did not change their oil frequently and your car could be in the need of a serious service
Make sure that there are no leaks when you park your car
Customer Reviews & Testimonials
"
If you would like to buy a car through an auction you can with the company they make it possible for you to get the car of your dreams.
Alice L
— Auckland —
The application is super quick and the service is excellent that you will be able to get your answer faster than any other company that you have ever dealt with.
Martin A
— Napier —
They are great the service is great and we are almost done paying off our loan and we will not be going to any other loan company we will be staying here.
Sean M
— Wellington —
Motor Vehicle Finance Contact
Contact Number
E-Mail
Website
Physical Address
Level 1, 321 Karangahape Road

Auckland

1010

New Zealand
Opening Hours
Monday

08:30 – 17:30

Tuesday

08:30 – 17:30

Wednesday

08:30 – 17:30

Thursday

08:30 – 17:30

Friday

08:30 – 17:30

Saturday

09:00 – 17:00

Sunday

09:00 – 17:00