Business loans up to $80,000
Low-interest starting from 9.95%
Repayment up to 5 years
In-page navigation
---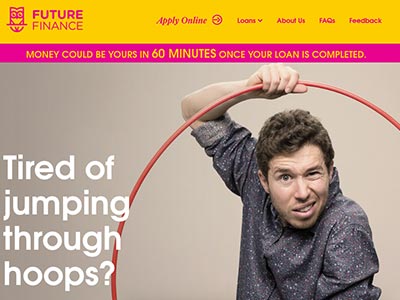 Author Future Finance. Screenshot of Future Finance website.


[Accessed April 17, 2018]
Future Finance - Quick business loans
At Future Finance, we know that starting a business is one thing and maintaining it is a whole new level. There will be many challenges that you will face as an entrepreneur but as long as you know why you opened an operation, you will never be defeated by the problems that may arise.
A number of business hopefuls give up when the going gets tough and we don't believe in throwing the towel especially because our doors are always open. We love our Kiwis so much and we don't want them suffering while we are just a phone call away or an email away. Unfortunately, we don't have offices where you call to set up an appointment but we always reassure our customers that they will always find us when they need us.
We are not people who waste time
One of the reasons clients apply for business finance is because they would like to enhance their organization as soon as possible. Nobody would apply for a loan with the intention of using the money in the years to come. Having said that, we will never delay your credit application. We have had to reassure a lot of customers who thought we might take time due to the fact that we don't have a Head Office. It has been a pleasure in giving our clients their loans in due course and seeing the difference that they make in their operations. We will continue changing the entrepreneur's life because that is what we live by.
Future Finance Services
The first step is applying for one of our business loans. This can be performed online by going to our website and filling in the application form. There won't be any brownie points that you going to get by fabricating some information in your credit application.
We will find out about it one way or the other and we will reject your credit request. It will be bad to have your application thrown out due to fraud and not due to other red flags that we may have found.
There is no need to lie about your business and its financial status. Furthermore, it will give you a bad image and the last thing you want is creating a negative report for yourself. Provide accurate and truthful information and we will do our best to try and help you.
Future Finance verification and assessment
After we have received your online loan application, there are some documents that we will require as part of our verification process.
The paperwork differs from one business owner to the next depending on their operation description and designation.
The most important aspect that we look into is your financial status because we don't want to give you a loan while your enterprise shows major signs of a downfall.
Future Finance – Business loan
Loan Type

Business loans

Interest Rate

9.95 – 19.99% p/a

Loan Amount

up to $80,000

Repayment

6 months to 5 years
Benefits of Future Finance
Simple repayment schedule
No hidden charges
Funds available within 60 minutes after approval
Future Finance - Affordable interest rates
Depending on which bank you use, the money may take one or two business days to reflect on your bank account and you can then do what you wish.
Why a loan application can be rejected
There are a number of reasons why we might reject a credit request. For starters, we have to check your credibility. If we find that you have a bad credit history, we will have access to the severity of your bad credit history and on the basis of our findings, we will then be able to make a decision as to whether we can assist you with a bad credit loan or not.
If your credit profile is too negative, we will advise you on what you need to do to bring it to a better place again. The severity of your credit profile is important. This is what determines whether companies will be able to help you or not.
Therefore, it is important to maintain your financial obligations at all times to ensure that your credibility is not the reason you are turned down for a loan you really need during a difficult time.
Applying for an additional loan
Regardless of a customer qualifying for more than one business or personal loan, we always encourage our clients to pay off their current loan first before requesting another one. However, if you feel that you will be capable of paying two loans at the same time with interest and you meet our credit criteria, you are more than welcome to apply.
Being late on your payments
There could be a number of reasons that are making you late on your payments. However, if you don't inform us, we won't know your challenges and we will assume you are skipping your repayments on purpose.
Therefore, you need to contact us as soon as you realize you are going to be late and give us an alternative date so we can have a record of evidence regarding your communication.
Loan requirements that need to be met
If you would like to apply for business finance, you need to be above the age of 18 and you need to be a New Zealand citizen or possess permanent residency thereof. Furthermore, the customer has to show us the financial status of their operation.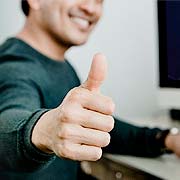 Future Finance is a trusted & reliable provider of business loans
Customer Reviews & Testimonials
"
They understand that when you own a business it is not easy to always have the time to apply for a loan and with them, it takes two minutes, believe me, I have applied online.
Trish F
— Auckland —
The best part about the company is that they don't leave you in the dark once you have applied for your loan they will phone you to follow up with you on the process.
Shaun R
— Wellington —
They get that there are times that a company needs their money super fast and that is why we use them they make sure our loan is in our account within an hour or two.
Mary S
— Christchurch —
Future Finance Contact
Contact Number
E-Mail
Website
Physical Address
Camberley

Hastings

4102

New Zealand
Opening Hours
Monday

08:00 – 17:00

Tuesday

08:00 – 17:00

Wednesday

08:00 – 17:00

Thursday

08:00 – 17:00

Friday

08:00 – 17:00

Saturday

Closed –

Sunday

Closed –