Business loans up to $5,000
Low-interest starting from 29.99%
Repayment up to 3 years
In-page navigation
---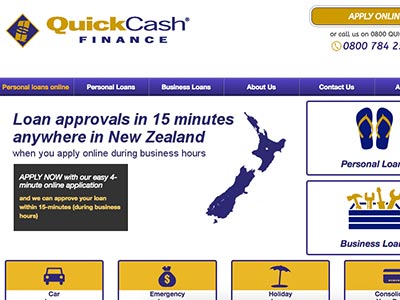 Author QuickCash Finance. Screenshot of QuickCash Finance website.


[Accessed April 17, 2018]
QuickCash Finance - Fast and reliable loans
It is often very difficult to get money when you need it. When an emergency arises, it is usually during a time when you don't have enough funds to attend to the problem that you have. It might be due to the fact that the money is part of an investment you can't get right away.
Be that as it may, you have to make another plan to ensure that you sort out your problem. This is when a business loan comes into mind. Every entrepreneur will ask for a cash advance at some point in their business lives and this doesn't mean their planning was not well organized. Things have increased rapidly in the previous and even if you have the money, everything is just expensive lately.
A friend during a tough time
QuickCash Finance has been offering short-term loans for a number of years. We wanted to be a pillar of strength to the business owners who are at the brink of giving up.
There are so many things one can do with the money they get. Purchasing new machinery or renovating your offices is just an example of the things you could do with the loan.
Ultimately, you want your enterprise to be one of the best in the market so you have to do whatever it takes to ensure that it gets to that point. The last thing you need is to realize that you had to close shop because you didn't do the best you could for your organization.
QuickCash Finance Services
The first step is applying for credit online. All you need is an internet connection and you can do it wherever you are. The questions that we ask on the application form range from general to financial queries
Everything that we ask you is strictly confidential information. After we have gathered everything we have to know, we will proceed to the next step.
We might receive your business finance request and realize that you don't meet our lending criteria.
We will let you know if your loan application was unsuccessful and we will give you valid reasons as to why we couldn't borrow your money.
QuickCash Finance verification and assessment
After receiving your documents, we will undergo the verification process.
There are certain documents that we need to check such as your business bank statements amongst others.
We need to see how your operation is performing financially so that we will be able to determine how much money you can afford.
Furthermore, we need to verify if we are indeed dealing with the right person seeing that you can never be too sure these days with theft identity being on the rise.
QuickCash Finance – Business loan
Loan Type

Business loans

Interest Rate

29.99 – 34.99% p/a

Loan Amount

up to $5,000

Repayment

52 weeks to 3 years
Benefits of QuickCash Finance
Interest rates are fixed
No penalties for early repayment
Fast cash payout
QuickCash Finance - A same-day loan service
Our business loans are deposited very quickly after approval which is why our quick loans are preferred by so many
The turnaround time of depositing the money after we have approved your loan application will depend on how fast you send us your documents. In most cases, this is what delays us. Therefore, the sooner you submit the documents that we requested, the better.
Will I need to have security in order to apply for a loan?
We usually have to access your loan application based on the amount that you are borrowing. If you are looking for a bigger loan amount, we will request collateral as part and parcel of your credit request. Should you not be able to pay your loan due to unforeseen circumstances, we will have to take the security that you used as a warranty. However, we will first contact you and try to understand your situation.
We will do our best to make another plan for you, but clients also have to understand that we can only do so much. It is for the same reason why we always encourage our customers to not take up a loan if they can't afford to pay it off. We understand that the economy may take a turn for the worst and this may have a negative impact on your business, but if you aren't certain that you will always have money, rather refrain from the loan application altogether.
Can I pay my loan earlier than the required date?
We always encourage our clients to pay off their business loans early because when they do, they will have one less debt to worry about. Furthermore, it gives them a good report that they take their loan seriously. We will have no problem lending a hand to such customers should they need help again in the future. In essence, you should be able to ensure that your reputation is protected at all times.
Will you help me even if I have a bad credit history?
Clients that have bad credit history are equally capable of getting a bad credit loan just like anybody else. The problem is when you have too much bad credit. However, we will first have to check the extent of your bad credit history and we will then be able to decide if we can help you or not. We don't see the point of punishing people for mistakes they did in the past. At the end of the day, everybody deserves a second chance.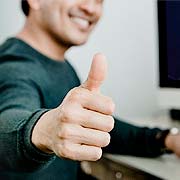 QuickCash Finance is a trusted & reliable provider of business loans
Customer Reviews & Testimonials
"
They have saved us more than once when we were waiting for cash to come in from one of the buyers and needed to pay our supplier we just borrowed the money from them.
Kyla S
— Auckland —
This company understands that businesses have needs and that without them our business would still be on the first level and not where it is now.
Kyle C
— Wellington —
They have given us hope and our business has been running better smoother and we will never leave them we cherish the help that they have given us.
Jacob C
— Queenstown —
QuickCash Finance Contact
Contact Number
E-Mail
Website
Physical Address
56 Scott Street,

Blenheim

7201

New Zealand
---
Postal Address
PO Box 3093, Richmond, 7011, New Zealand
Opening Hours
Monday

08:30 – 17:00

Tuesday

08:30 – 17:00

Wednesday

08:30 – 17:00

Thursday

08:30 – 17:00

Friday

08:30 – 17:00

Saturday

Closed –

Sunday

Closed –