Short-term loans up to $80,000
Low-interest starting from 9.95%
Repayment up to 5 years
In-page navigation
---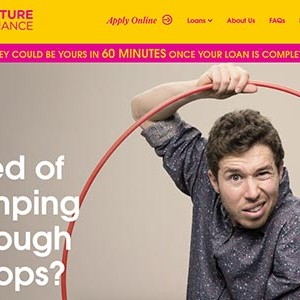 Author Future Finance. Screenshot of Future Finance website.


[Accessed July 3, 2019]
Future Finance - 100% online loans
The fact that we don't have a Headquarters has scared a lot of clients. Most of our customers thought we were some bogus company that is trying to scam the people of New Zealand their money.
We had to explain to society the reasons why we don't have offices. For starters, the instant loan application process is done online so there is actually no need for a meet and greet. Secondly, we know electronically would be better than manual, things tend to be faster when they are done online as opposed to submitting documents physically.
Future Finance is a responsible lender
As much as we would like to be a financial guardian angel to everyone who applied for our online loan services, we know that that won't always be the case. As such, we have ensured that Future Finance will continue being a responsible lender to its customers at all times.
We will never borrow money to someone who is not in good financial standing. We are not looking for a perfect credit history as we know that is not possible.
Can you afford a loan?
All we look for in an individual's budget is the capacity to handle another short term loan. The last thing we want is to have our clients being overwhelmed with too much debt. A customer's monthly expenses shouldn't surpass a client's monthly salary.
We always advise our clients to not put too much strain for the sake of getting the loan amount that you are looking for, you can always settle for a lower loan so that you can afford to pay for it.
Future Finance Services
We have two methods that clients can use to apply for one of our quick cash loans. The first one is the online method which mostly preferred by most people. All a customer has to do is long on to our website and click on the "Apply" button.
The questions we ask you are nothing out of the ordinary so you don't have to worry about us asking you deep questions. However, there are confidential questions we ask so that we get an idea of the type of person we are working with.
The second method is through telephone. The customer calls and speaks to one of our agents and submits relevant documentation and we approve or decline your loan application
Verification of your details
We need to double check a few things before we approve your short-term loan. This doesn't mean we don't trust you, we are simply following the rules and regulations we have set for ourselves at Future Finance. Therefore, customers can be rest assured, it is nothing personal.
The money will be deposited in your bank account
It is important that clients are quick on their feet as far as submitting their documents is concerned.
The longer you delay, the longer it will take us to approve or decline your online loan application. Once we have received everything, the money can reflect in your bank account within 1 hour.
Future Finance – Short-term loan
Loan Type

Short-term loans

Interest Rate

9.95 – 19.99% p/a

Loan Amount

up to $80,000

Repayment

6 months to 5 years
Benefits of Future Finance
Quick funds
Affordable rates
Easy application
Short-term loan calculator
Future Finance
We will not be able to give you a definite and accurate calculation on your long or short-term loan cost as there are quite a few things to take into consideration when you are applying for credit.
The amount of money you are borrowing is the first thing we need to look into. Secondly, the period in which you are committing yourself to pay the loan is also important.
There may be other factors such as your affordability and your current budget. However, that all depends on a client, we are assessing. Therefore, it is really hard to say how much a loan will cost a customer unless he applies for one.
Can I pay for my loan early?
Unlike other financial service providers that charge clients for settling their payday loans earlier than the scheduled date, at Future Finance, we will give you a pat on the back. We don't see the reason for making you wait or making you pay other fees for paying your loan sooner rather than later.
What is the criteria for a Future Finance loan?
The client must be 18 years old in order to be considered for credit. The customer must also be a New Zealand citizen or possess permanent residency at New Zealand.
The client must be employed and earn a regular salary. The bank account that you give us as part of the documentation that we require during your loan application should be the same bank account where your salary is debited in.
Can I apply outside business hours?
Yes. We understand that some people might not have time during the day to make an application for one of our personal loans and only have time during the evening. Your application will go through but we will only assess it the next business day.
How do I repay Future Finance?
We set a direct debit system that makes things easy when the money is deposited into your account, we collect our portion.
However, in order to ensure that the direct debit goes through, the client has to ensure that there are sufficient funds on the agreed date of payment collection.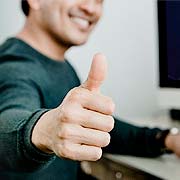 Future Finance is a trusted & reliable provider of short-term loans
Customer Reviews & Testimonials
"
The name goes without saying when I took a loan out with them they let me know that it was the best choice for me and would make my credit score grow.
Mel J
— Auckland —
I got my loan approved within a few minutes best part was the money was placed into my account the same day could have asked for better.
Lee P
— Wellington —
Yes, they will get you what you need and what is best for you and that is why I have chosen them.
Scott C
— Masterton —
Future Finance Contact
Contact Number
E-Mail
Website
Physical Address
Camberley

Hastings

4120

New Zealand