Personal loans up to $50,000
Low-interest starting from 6.99%
Repayment up to 60 months
In-page navigation
---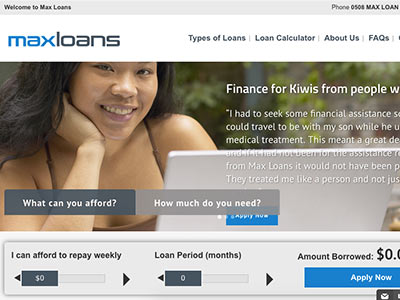 Author Max Loans. Screenshot of Max Loans website.


[Accessed April 17, 2018]
Max Loans - High loan approval rate
We appreciate what it is to need a loan. We listen and take the time to understand every individual's situation. Max Loans is a broker so with our strong lender relationships, not only do we aim to get you the best personal or payday loan possible we also make sure that the loan is suited for your circumstances.
With having one broker means you don't need to repeat your story to a hundred different lenders.
With our expertise and having access to several lenders means your chances of approval are greater.
Securing your first home
Here's something you may not know!
Max loans have recently extended its services into mortgage brokering, meaning that we are able to assist our customers to secure the best possible interest rate and terms for their mortgage or even assist customers to secure property finance to securing their first home.
Max Loan secured personal loan and what it can be used for
Life is life and there are times that you need to replace your appliances or maybe you would just like to replace the old with the new.
Maybe you can hear wedding bells and want to start planning your wedding or go on that well deserved holiday you've been waiting for, perhaps you have unexpected medical bills that need to paid and you just don't have the funds readily available.
No matter what the situation is or what you need to spend the money on, because a personal loan can take care of almost all situations no matter how big or small.
Max Loans Services
You're not limited to just the loan types, so if there are a range of things you need to do with your finance like purchasing a new or used vehicle or go on holiday, it's not a problem.
Ensure that all your information is provided in order for you to stay within your means and that you are not financially burdened. We'll also assist you in making sure that you have the affordability, this way you can be sure that you are not over your budget. In order to have some sort of idea of what your repayments will be, you may use our calculator tool option.
Max Loan unsecured personal loan and what it can be used for
With an unsecured loan, you don't need to give one of your assets as security against your personal loan. Your unsecured loan can be used for exactly the same purposes as that of secured loan although it does have a higher interest rate and the lending criteria is a bit sterner. Not forgetting that you can use an unsecured loan to also consolidate your debt and you are not restricted to one type of loan.
The requirements for an unsecured personal loan will depend on several factors like your credit history, your job stability and what you take home wage is.
The process of a debt consolidation loan
A debt consolidation loan is used to settle all your debt, like credit cards, HP accounts, and store accounts. You basically combine all your debts and roll them into one consolidated account, and only have one loan account to pay.
It's great for budgeting because you know exactly what your repayments are at the end of each month because you only need to worry about one personal loan account. It almost all cases this product offers a lower fixed interest rate. Less hassle!
Max Loans – Personal loan
Loan Type

Personal loans

Interest Rate

6.99 – 29.95% p/a

Loan Amount

up to $50,000

Repayment

6 months to 60 months
Benefits of Max Loans
Loan top-up available
Easy loan application
Flexible loans
Max Loans - Flexible and affordable loans
The best things about organising a debt consolidation loan
You are able to take back the control of your finances, you can simplify payment with just one regular payment plus it has a fixed term, you are able to improve your budgeting with a fixed repayment, you could potentially reduce your interest because the interest rate is normally a lower rate, especially that of a credit card and you are able to pay your loan off quicker as there is often no extra interest payment for early repayment.
Having a bad credit record as a consumer doesn't mean that it's the end of your financial journey! Max loans are able to offer personal and bad credit loans to individuals in North Shore. Even though we do offer personal loans to those who do have a bad credit record, your loan application will depend on the severity of your credit record.
Affordable loans to beat the credit crunch
Individual are more often than not reluctant to apply for personal loans, especially when times are hard because they stress about not being able to make repayments but the good news is, is that Max Loans offer affordable, quick loan options, your affordability is taken into consideration and based on that we work out a loan that is suited to your needs and allowing you to still live comfortably.
There is actually no limit to the potential options in the lending principles. All our online loan applications are simple and quick. Max Loans New Zealand is here to assist you; our team is ready and waiting for your call!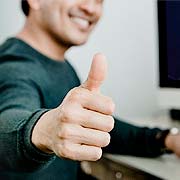 Max Loans is a trusted & reliable provider of personal loans
Customer Reviews & Testimonials
"
Having staff that is so approachable and friendly just made my experience so much better.
Madison D
— Dunedin —
Max Loans is very reliable. They promised to help me with a personal loan quickly and that's what they did. Furthermore, the process was undemanding.
Shai C
— Napier —
I have enjoyed dealing with Max Loans. My personal loan was perfect for me and I didn't have to do most of the work!
Dominic M
— Hamilton —
Max Loans Contact
Contact Number
E-Mail
Website
Physical Address
27/27-29 William Pickering Drive, Rosedale

Auckland

0632

New Zealand
---
Postal Address
PO Box 331565, Takapuna, North Shore, 0740, New Zealand
Opening Hours
Monday

08:30 – 17:00

Tuesday

08:30 – 17:00

Wednesday

08:30 – 17:00

Thursday

08:30 – 17:00

Friday

08:30 – 17:00

Saturday

– Closed

Sunday

– Closed