Quick loans up to $5,000
Low-interest starting from 29.99%
Repayment up to 156 weeks
In-page navigation
---
Author QuickCash Finance. Screenshot of QuickCash Finance website.


[Accessed April 17, 2018]
Quickcash Finance - Reliable quick cash loans
QuickCash is all about family and that is why we opened a family operated financial service provider in 1998.
We know how difficult it is when the family is stranded and in need of cash due to an emergency they have to do. We offer quick loans to people who are in need and all they need to do is to meet our lending criteria.
The lending criteria
We are looking for individuals who are New Zealand citizens or have permanent residency in New Zealand. They have to be 18 years or older in order to apply for a quick cash loan. They have to be employed and earn a salary at constant intervals. Furthermore, they have to have an active banking account where their salary is deposited in. If a customer doesn't meet all these requirements, we will not be able to give them a short-term loan.
We offer fixed rates
The last thing you need when applying for a loan is to apply and be a certain interest rate and then realize it keeps changing as the months go by. Nobody needs such surprises, especially because there is money involved. At QuickCash, you don't have to worry because you won't be dealing with such.
The interest rate that was calculated for you during your initial online loan application is the same interest rate you are going to pay throughout the duration of your credit plan. Therefore, our customers can enjoy our loan services without having to worry about paying high and inconsistent interest rates.
QuickCash Finance Services
Having to do everything online has made things so much easier for clients who don't have the time to visit our branch.
Now that everything is done electronically, the loan application can be completed in 5 minutes.
The faster you complete your instant loan application, the quicker it gets to us so we can start working on it.
Loan assessment and verification
After you have submitted your loan application, there is an assessment and verification process that needs to be completed.
The primary reason we need to check some of your documentation is so that we are certain we are dealing with the right client and also to verify that your documents correspond with the information that was submitted to us during your loan application.
Lastly, we need to confirm and be certain that you can afford the quick loan that you are applying for.
Money in your bank account the same day
After we have approved your loan application, you will be required to electronically sign the contract agreement.
Reading and understanding the terms and conditions of your personal loan application is important because failing to meet your financial obligations may put a strain on your credit record.
QuickCash Finance – Quick cash loan
Loan Type

Quick loans

Interest Rate

29.99 – 34.99% p/a

Loan Amount

up to $5,000

Repayment

52 weeks to 156 weeks
Benefits of QuickCash Finance
Interest rates are fixed
Get your loan in 25 minutes
No penalties for early payment
Quick cash loan calculator
QuickCash Finance - Reliable quick cash loans
What documentation will I need during the loan application?
Although each loan differs from client to client, there are basic documents that we usually request from everyone. These include your identification card either in the form of your passport or license, bank statement, and proof of residence.
The need for security
Security will only become a necessity when you borrow a large amount of money. However, if you borrow a slightly smaller amount, we may not need you to secure anything against your loan. Examples of assets you can use as collateral are vehicles, motorbikes, boats, trailers and property.
You can pay off your loan early
We accept early credit payments from clients at no extra charge. We appreciate customers who want to see to it that their debt is paid up without waiting for the actual payment date.
If you have the money right in this instance, we have no problem with you ensuring that you pay your loan sooner rather than later.
We can still help you even if you have a bad credit
We usually assess the severity of the bad credit. On most occasions, people think they have a bad credit record only to find out that it is nothing we can't handle.
On the other hand, if your credit history is tainted, we might not be able to help with our quick loan services. We usually encourage our customers to apply and let us decide the state of how bad their credit is.
When a loan application is denied
There are a number of factors we take into consideration that may lead to us declining your application. For starters, your credit record is the first we check. We also check the number of times you have changed your place of residence, workplace, or contact details.
We usually try to find the reasons on our own before we ask you as the client personally. This doesn't mean we don't trust our clients, we just want to see if our research corresponds with the explanation that you will tell us.
At the end of the day, clients shouldn't feel discouraged if their personal or consolidation loan application was declined. They can always go and fix what we suggested that they should fix and try applying for credit again.
QuickCash Finance Private Policy
We have a strict policy at QuickCash about not sharing client's information. Everything they share with is absolutely confidential and will only be used for the purpose of the loan application.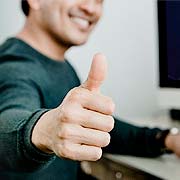 QuickCash Finance is a trusted & reliable provider of quick loans
Customer Reviews & Testimonials
"
Applying for the QuickCash Finance loan was one of the best decisions I took for my budget.
Alexandra C
— Wellington —
As soon as I submitted my loan application, I only had to wait for a few hours before getting back a positive response.
John K
— Gore —
I would have never been able to pay my debts on time if it weren't of the loan I got from QuickCash Finance.
Nate J
— Auckland —
QuickCash Finance Contact
Contact Number
E-Mail
Website
Physical Address
56 Scott Street

Blenheim

7201

New Zealand
---
Postal Address
PO Box 798, Blenheim , Blenheim, 7240, New Zealand
Opening Hours
Monday

08:30 – 17:00

Tuesday

08:30 – 17:00

Wednesday

08:30 – 17:00

Thursday

08:30 – 17:00

Friday

08:30 – 17:00

Saturday

Closed –

Sunday

Closed –