Personal loans up to $250,000
Low-interest starting from 9%
Repayment up to 5 years
In-page navigation
---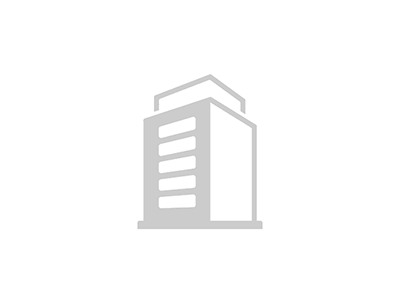 Author Gold Band Finance. Screenshot of Gold Band Finance website.


[Accessed ]
We are Goldband finance and this is our story
We were set up to provide a financial support to our local taxi operators and so Goldband was born in 1986, that's 32 years ago! Today we are entirely independent of the taxi industry. We are technologically advanced in bringing you a wider range of depositing and lending products and services.
Today we are privately-owned and we are 100% New Zealand owned, which we have dedicated to the investment and finance market. Whilst times may change but our philosophy still remains the same as it always has and always will and that is remaining true to our heritage of security, stability and steady growth.
You will get quality services and products
We are a local concern that provides secure investments as well as financial products such as personal loans to our community. We make sensible decisions, we are proud that we are a responsible lender and we provide our services to all Kiwis as we tend to hundreds of Kiwis.
Not only do we work closely with our customers, but we also take the time to listen and understand what each one is going through and offer the best solution and guidance to each individual's needs. We strive to give you the best possible service there is.
Our loans will meet your individual needs
Goldband offers a wide range of financial products and online loans specially designed to meet the needs of hundreds of local customers. Our establishment offers a well-spread range of products for businesses as well as individuals, who would like to borrow funds.
We have developed a loyal and trustworthy reputation with deposit customers, a lot of whom have been investing with Goldband since the beginning of our foundation.
Gold Band Finance Services
Goldband has been lending money to Kiwis and New Zealand businesses for many years, offering completive rates and the best service money can buy.
We are able to offer solid returns for all investors as our investment approach is built on the determination; our purpose is to keep our expenses as low as we possibly can.
With this attitude, we have been able to create a steady and reliable growth for Goldband Finance. We also deliver overall consumer funding through our 100% owned organisation:
Our commitment to all New Zealanders
We have always depended on the success of our company through loyal and trusted customers who trust our personal loans and recommend them to others.
We have gained an intimate knowledge of the needs of our customer by working closely with them; it has also helped us gain vision levels of flexibility and innovation which allows us to stand head and shoulder taller than our competitors.
We hold a licence, as a non-bank deposit taker, in agreement to the Non-bank Deposit Takers Act 2013. The license was approved by the Reserve Bank of New Zealand on 30 April 2015 and the Reserve Bank acts as the perceptive regulator and licensing authority for the non-bank deposit taker segment.
Efficient and flexible lending solutions
Do you perhaps want to purchase a boat to go and set sail across the seas; perhaps you've spotted the car of your dreams and you can't sleep because of it. We deliver fast, effectual and flexible lending solutions including vehicle finance, intended to make all individual's lives easier and stress-free. Whether you necessitate a loan for whatever reason we are here to listen, guide and assist.
Gold Band Finance – Personal loan
Loan Type

Personal loans

Interest Rate

from 9%

Loan Amount

up to $250,000

Repayment

1 year to 5 years
Benefits of Gold Band Finance
Flexible funding solutions
Quick funding
Easy loan application
Gold Band Finance - Flexible personal loans
Don't let our size fool you; our approach to lending is more flexible than that of other financial organisations and you can get a loan simply by filling out an online loan application. We take the time to listen to you so that we understand what your status quo is so that we are able to work out the best solution to suit your needs.
Since we have confidence that we can create the perfect solution for your circumstances, we run and operate a specialised personal loan service, we ensure that you will receive expert assistance and guidance every step of the way. Note that we also work alongside approved lending brokerages.
From the newsroom – Fallen Heroes trust
We are proud to announce that we are a sponsor of the New Zealand Fallen Heroes Trust; they support servicemen and women who have been injured on duty as well as the families who have lost loved ones whilst on active service.
The Fallen Heroes Trust not only offers financial support but a network of assistance to New Zealand's Fallen Heroes to assist them and their families to lead a full life and to reach their dreams and aspirations.
We guarantee that you are in good hands; our employees have over 100 years of combined experience in the finance and banking sector so whether you're taking out a long or short-term loan they can provide the expertise you deserve.
We do not have a huge staff turnover, on average our employees have been with the company for over 7 years and we have two staff member who has been with the company for over 18 years.
We are also proud to inform you that not only do our employees have practical experience but they also hold academic qualifications some from University Diplomas and others Bachelors and Master Degrees with their focuses on accounting and banking.
Customer Reviews & Testimonials
"
Gold Band Finance provides a very transparent service. They were upfront about the details of my personal loan which I appreciated a lot.
Taika D
— Lower Hutt —
I reached out to Gold Band Finance on the recommendation of a close family friend. When I spoke to them about what I needed (which was a personal loan), they were quick to listen to me, taking no...
Frances B
— Nelson —
Thank you for a speedy application process. Also, the fact that I could complete it online was very convenient because I didn't have to leave my house.
Aronui R
— Tauranga —
Gold Band Finance Contact
Contact Number
E-Mail
Website
Physical Address
6 Sir William Pickering Dr

Burnside

Christchurch

8053

New Zealand