Affordable vehicle finance in New Zealand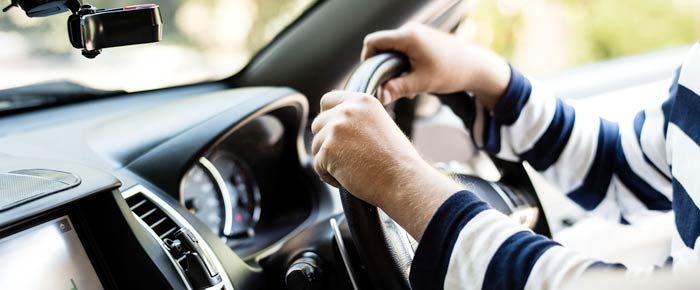 Whether you're looking to buy a new or used car, whether you have a down payment or not, and whether you have a good credit score or not, this guide will help you find the most suitable and affordable vehicle finance in New Zealand.
Getting a car is exciting. However, applying for the perfect car loan is an important part of the process that you can't overlook. There are several factors to consider.
Important questions when considering buying a car:
Do you have a good credit record?
How much can you afford?
What repayment term are you thinking of?
Do you have the money for an upfront deposit payment?
Although there is a lot to consider, getting a car loan is easy, especially with all the online lending platforms available.
For example, loan comparison sites are a great way to compare car loans to find one that works for you. We'll take a closer look at how to compare car loans on such sites later on. It's easy to use a loan calculator readily available on the websites of most online car loan lenders.
Use an online loan calculator for help
If you are applying through a company that offers many types of personal loans then you will more than likely see what they call a loan calculator. This will give you a general idea of what you can afford, what your repayment terms would be and other important information. You should also get a good idea of the interest rate on the loan as well as any other possible fees.
It is important to know that you are able to afford the loan amount you want to apply for. If you apply for a loan amount higher than you are able to prove you can afford, your loan application will be declined. This can negatively affect your credit rating, making it difficult to apply for credit in the future.
Do you have a deposit for your car?
It is always advisable to have some sort of down payment when applying for a car loan. If you don't have anything you should perhaps consider saving money until you are able to offer a deposit.
Why do you need a deposit on a car loan?
It lowers your monthly instalment and helps you save money on interest. If you are able to repay extra money towards the loan this might be another way to lower the total amount of interest you would repay overall.
Get pre-approved before you apply
If you can get pre-approved for a car loan before actually making a purchase, you will be able to secure far better deals. Pre-approval on a car loan gives you buying power. Since the deal is almost guaranteed since you have been pre-approved, this might help you negotiate better deals and get the car of your dreams.
Negotiate a better car loan deal
It also helps you to know exactly what you can afford. By applying for pre-approval you are almost sure to find out how much you will be granted. Most online lenders and New Zealand banks will gladly assist you with getting pre-approval on a car loan.
Found the car of your dreams?
Once you find the car of your dreams, you will be able to apply for your car loan immediately. If you are pre-approved, the process is much faster and soon you will be approved and ready for your car purchase. Keep in mind that there are other costs to consider when purchasing a car such as insurance, maintenance plans, fees etc.
However, all this information is available to you. Reputable lenders will be transparent about all their costs involved when applying for vehicle finance. You just need to ensure you understand the terms and conditions of your loan.
Compare car loans to save money
Use a loan comparison site to find a car loan that gives you the most value for your money. This can be from offering competitive rates, to added benefits and convenience.
You have numerous reputable lenders available to you and finding the right one, is just a comparison away. Buying your first car can be a breeze if you make informed decisions.
What is collateral & why do I need it?
Getting to know the meaning of word collateral and, how it works, will help you secure a car loan with a higher loan amount, quickly and easily. Not to mention, all this at the best interest rates available in New Zealand!
When it comes to car loans your credit score and rating will also determine the outcome of your loan application. However, even if you have bad credit, you can apply for a bad credit loan with specialist lenders.
All vehicle loans are secured
Unsecured loan types such as short-term loans, payday loans and personal loans, do not always require you to have collateral.
Long term loans such as property loans, business loans and other larger loan amounts require collateral. This includes vehicle finance which is always secured on the vehicle you're purchasing.
Ensuring you have a good credit score will help you secure the most competitive fees and the lowest interest rates available on car loans. If you have a bad credit score you should look for ways to turn your bad credit around before trying to buy a car.
There are many ways to improve your credit score
All you have to do is ensure that you pay your accounts on time every single month. Here is an example, let us say that you have an account with a clothing store and you need to pay your account.
If you do not pay your account on time, you will be in breach of contract. This affects your credit rating negatively and other lenders will consider you high risk if you were to apply for a loan.
However, you also need to take into account if you do not pay a bill for more than three months you will be handed over to a debt collector that will come and get the money from you and if you do not have the funds, debt review or debt counselling might be your only alternative option.
If this is the case, you can land up having a rather tough time to get your car loan because you will have to be put under debt review and this can take years to correct. Although debt review has its benefits for some, it makes it very difficult to obtain any form of credit in the future.
Maintain a good credit score
By sticking to your repayments with all your creditors ensure that you have a good credit score and rating. This will help you get the financing you want when you need it most.
If you have a vehicle loan, you need to bear a few things in mind. Should you not make your monthly repayments, within a certain timeframe, the creditor will have rights to your car to recover their funds.
This is a risk that you should be well aware of before entering into a loan agreement and before faltering on your monthly debt repayments.
That is why it is so important to know your collateral
Knowing the worth of your assets and your collateral can help you and your everyday bank determine your creditworthiness.
Your credit rating and score is also important determining factors for vehicle loan approval in New Zealand. But you can still secure a bad credit car loan if you have a less than perfect credit score.
Use a loan comparison site to make finding suitable vehicle a loan easier and quicker. With a host of reputable lenders available, you can find the loan you are looking for in just minutes.
You might also be interested in