Your guide to business loans in New Zealand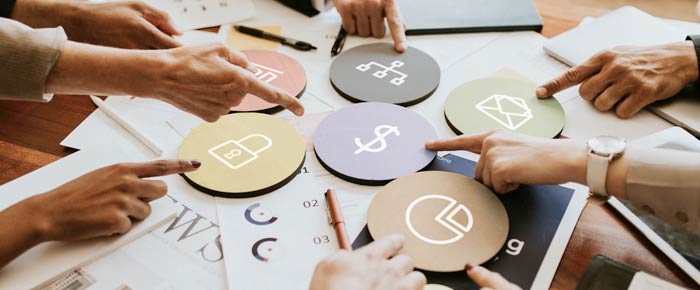 Find out what it takes to finance your business and follow our guide to get yourself ready to make a successful business loan application.
From knowing your industry to getting to know the types of business finance available, this is your ultimate guide to business loans in New Zealand.
What's in our business loan guide:
Knowing your industry and target market.
Types of lenders and finance sources.
Types of business loans.
Using collateral to secure a business loan.
What you need to know before applying for a loan.
Knowing your industry & target market
Micro & macro economic factors
Taking into account macro world economic factors as well as macro and micro factors of the country or state that your business is located in will help you know if your business will be viable and successful.
This coupled with knowing who your target market is will determine whether your business will reach its target market and flourish. Reaching your target market influences your ability to access business loans and other start-up solutions as it affects the viability of your business.
Examining micro and macro economic factors will help you determine if you should rethink your business plan or adjust the business finance that you are looking at taking.
For instance, let's look at the trade industry when it comes to cars. If you are to import a car from another country, there will be import fees. Will these import fees affect your profit drastically? Will these fees prove that your business is not viable? This will surely cause your loan to be declined.
Is your chosen industry considered high risk?
The nature of your business will also come into play. Some business models are seen as lower risk than others. This is important to know especially if you are looking at starting a new business and applying for finance. Choose a product or service that will be seen as lower risk to your bank or lender.
Look for a competitive, but not saturated market
Knowing the needs of people or of groups around you can help and, if you are to do the market research you are able to see what the people in New Zealand need.
Perhaps you will find it to be a small corner shop that was not in the area and that doesn't stay open to the time that the others do. Here you have found your niche and, if you are to write up a business plan around this, you might find that the bank will fund you.
Types of lenders & finance sources
Banks
Non-bank alternative lenders
Crowdfunding
Business loans from banks
Most businesses that require funding turn to a bank for a business loan or line of credit. Banks offer competitive rates and a comprehensive range of lending and banking services for businesses which is why so many businesses turn to them when in need.
Banks have strict lending criteria and if you do not have a good financial track record or solid business plan it may be difficult to secure this type of funding.
Business loans from P2P lenders
There are a handful of peer-to-peer lenders that specialise in business finance and can offer interest rates that outdo those offered by the large banks, provided that the business has a proven track record and a solid business plan with a full financial history.
Peer-to-peer lending is a form of crowdfunding and allows businesses to get finances by people looking to invest their money for solid returns, via a peer-to-peer platform.
Business loans from P2P lenders is also referred to as peer to business or P2B lending and has become astoundingly popular for many small to medium sized business in New Zealand.
Non-bank alternative lenders
This is a category of business loan sources that is very broad and encompasses everything from online lenders to small and medium alternative lenders that have both a brick and mortar and online presence.
These lenders generally have the most flexible lending requirements and may even give business owners with a bad credit history a secured loan.
Crowdfunding in New Zealand
There are various types of crowdfunding but, this form of business financing involves gathering money for a project or specific business venture from many people willing to invest their money. You must, in return offer shares or some form of value to the investors such as rewards.
Peer-to-peer lending is also a form of crowdfunding but, since these options are not generally seen to be one in the same thing we have separated them to make things easier.
Types of business loans
Revolving loans or lines of credit.
Traditional fixed term loans.
Franchise loans.
Working capital loans.
Asset finance.
Alternative online loans.
Using collateral to secure a business loan
If your business has some form of collateral available, this can be used to secure a loan at a competitive rate. You will still need to qualify for the loan in terms of financial history, cash flow projections and general eligibility but collateral makes things easier.
The above factors are only some of the things you should be clear about before applying for a loan, especially in the case of a start-up business. It's harder to get financing for a start-up than it is to get financing for an existing business that can prove that it's generating a profit.
Often, existing businesses have assets, which can be used as collateral when applying for a business loan. This can be property, invoices or any investments.
What you need to know before applying for a loan
It's never easy to apply for a loan, especially a business loan, in a weakened economic climate. Thus, when you choose to apply for a business loan is important. If you do not have an existing business, collateral or some form of security, getting a loan will be much harder.
This will also heavily influence the interest rate of your loan. Always compare rates and fees of lenders to know you are getting the best loan offer available to you. This can be done by making use of a NZ loan comparison site or by using an experience broker or consultant to assist.
Documents you need to provide for a business loan
Financial history of the business.
Financial projections or a cash flow forecast.
A business plan.
Here are a few business finance tips to consider
When you are reading the above you can see that if you know your market and your environment it will be easier for you to write up the perfect business plan. This will enable you to contact the bank for a loan and you will be able to get the ideal loan that you actually need, and not less.
The business plan is key but, in order to have a business plan you will need to know what is happening in the business district that you are looking to set up in. Knowing what market you would like to open your business in will help you to determine your finance needs and how successful your loan will be.
Further business financial planning & budgeting
Once you have all of the above sorted you can contact your local lending companies or New Zealand banks and run the business plan by them. If they think that the plan will be a success please bear in mind that for new business it will take more or less two years before you see any profit.
Then this will help you to determine all the factors that you need to take into consideration for further financial planning and budgeting. This is why it's best that you know which market you are dealing with and to have a strategy on how you will be dealing with it.
You might also be interested in