The long & short – of short-term loans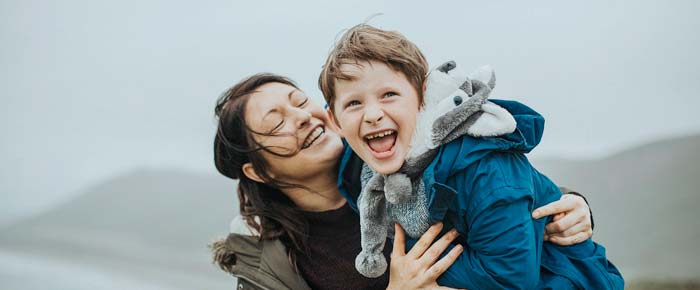 If you've taken out a short-term loan in the past, are looking to make an application for one or just want to find out how to better manage your loans to avoid penalties.
Since there's no strict definition of what short-term loans in New Zealand are we can consider them to be any credit advances that will be repaid in full within 1 to 12 months.
Where can I get a short-term loan in New Zealand?
Short-term loans can be obtained from a range of credit providers from banks to payday lenders.
They have such a vast range of terms and interest rates it's nearly impossible to compare them all. Where you get your loan will depend entirely on the purpose of the loan and what your credit score looks like.
If you have a great credit score one of the best places to get a short-term loan is from a peer-to-peer lender.
If you're credit isn't looking so good you may need to apply from a non-bank lender or a lender that deals with those that have poor credit records.
Payday lenders usually allow people with a vast range of credit scores to obtain a loan, provided that they pass the affordability checks.
Types of short term loans
There are a wide range of short-term loans such as payday loans and personal loans from peer-to-peer lenders.
These loans can offer you the cash you need without requiring you to get into long term, stressful debt but will always have a higher interest rate than long term loans which are repaid over a longer period of time.
If you're looking to borrow a large sum of money you may need to offer up security in the form of equity in your home, a vehicle or any other acceptable form of interest. Offering up collateral will also help you secure a lower interest rate on the loan.
Payday loans & finding the cheapest options
Payday loans are some of the most expensive loans on the market and should not be used on a continuous basis to patch up holes in your budgeting and wallet. They are very popular since it's easy to qualify for one and you can make your loan application online.
If you're an existing customer of a payday lender than it's even easier since they'll already have your details saved and you can access cash with the click of a button.
To find the cheapest payday loans you can use a loan comparison website or simply use a broker. That being said, if you have a credit card available it is always cheaper and easier to make use of it rather than get a payday loan.
Peer-to-peer loans for personal use
Peer-to-peer loans are one of the cheapest forms of credit you can obtain but, you must have a good credit score to qualify. This means that if your credit scores are below 700, you may very well be rejected or will end up being offered a non competitive interest rate that you can get elsewhere with a lot less effort.
Overdrafts vs short-term loans in New Zealand
Overdrafts allow you to make use of an additional sum of money in your transactional account when your own money has run out. This sum of money comes with a limit, known as an overdraft limit and you will be charged interest on how much of this limit you make use of.
Short-term loans allow you to access a lump sum of cash in one go and then make a monthly or weekly repayment towards the loan until it is completely paid off. Almost anyone can qualify for a short-term loan while you will have to have a fair to good or excellent credit score to qualify for an overdraft.
It makes sense to get the short term loan if you need to buy or pay for something and need a larger sum of cash while an overdraft will work better for those that run out of money frequently and have all those horrid insufficient funds penalty fees.
Will defaulting on a short-term loan affect my credit?
Yes. If you default on a payday or short-term loan and the creditor has to take any measures to recover their money they will report this to the credit bureaus and your credit score will plummet.
To avoid this you must ensure not only that you can afford the loan before you apply but, that the payments are automatically deducted from your account every month to avoid late or missed payments as a result mismanagement.
Comparing short-term loans online
The best way to compare short-term loans is to make use of the APR of the options you're looking at.
APR stands for Annual Percentage Rate and is a percentage that customers can use to compare loans which includes not only the interest rate but also any fees that may be included in the loan.
This gives you a more accurate figure to use to compare loans based on how much they are going to cost you.
This will not however help you ensure that the loan or lender will meet your needs or offer you good service.
The best way to find out which lenders are the most reliable and offer the best service is to make use of lender reviews.
Applying for a payday loan online
You can apply from a range of bank and non-bank lenders online for a short term loan. All lenders will require that you be a citizen or permanent resident of New Zealand, be employed and be earning a stable income as well as have a bank account.
Many lenders only require your driving license for you to make a loan application.
Once you've filled in all your personal information and submitted your driver's license or other required supporting documents these will be saved with the lender and you do not need to resubmit if you need a short-term loan in the future.
Remember that short-term loans carry a higher interest rate, should not be used on an ongoing basis if you're income and expenses do not align and that it always pays to compare loan options and shop for a good deal.
You might also be interested in