Debt consolidation up to $75,000
Low-interest starting from 6.95%
Repayment up to 7 years
In-page navigation
---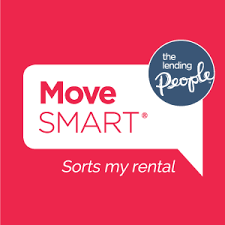 Author The Lending People. Screenshot of The Lending People website.


[Accessed July 3, 2019]
The Lending People - A transparent loan service
The lending people are focused on saving you money and putting your needs first. Our service can be accessed at any time of the day via our online platform. Our company is run and owned by New Zealand citizens. Our contracts are transparent and there are no hidden fees or charges.
We are a trusted household name because we follow through and keep our promises. We follow a strict lending policy that ensures that we are a responsible lender and will only lend you money if you are able to afford it.
We promise to serve you
When you apply for a loan with us, we will run a credit check to make sure that you are able to make the repayments and won't be pushed deeper into debt. We will verify that your details are correct and take a look at your budget.
It is important to make a list of all your expenses and outstanding debts. If your budget is already in a deficit, then a consolidation loan may not be in your best interest. We promise to explain your loan agreement to you in detail and make sure you understand the agreement you are entering into.
What we require from you
You can apply online anytime, it is important to provide true and accurate details. You will need to provide proof of your income and expenses. You need to live and work in New Zealand and hold a bank account in your own name that your salary is paid into each pay cycle.
The Lending People Services
We provide financial solutions when you need a loan, looking for a vehicle loan or need some help with buying your new home.
If you owe multiple creditors money then you should consider a debt consolidation loan to combine all your existing debt into one easy to manage larger loan.
The benefits of debt consolidation
Consolidating your debt helps you save money. You will save money on late fees and charges, you will pay your new personal loan off at a lower interest rate and you won't need to worry about ever missing a payment again.
Know your credit score
Before you apply for any type of loan you should request a copy of your credit report.
Your credit report is a summary of all your financial history, including missed payments and outstanding bills. The worse financial history you have, the less your credit score will be.
A lender will look at your affordability if you constantly rely on payday loans or have made a lot of financial mistakes in the past, then you may find it more difficult to obtain a loan.
Debt consolidation loans will allow you to save money and start to regain control of your finances.
The main advantage of debt consolidation is to save money on interest and pay off your debt so you can start with a clean financial slate.
The Lending People – Consolidation loan
Loan Type

Debt consolidation

Interest Rate

6.95 – 26.95% p/a

Loan Amount

up to $75,000

Repayment

12 months to 7 years
Benefits of The Lending People
Get a fast decision
Quick loan application
Poor credit is not a problem
---
The Lending People - Debt consolidation options
There are many different ways to consolidate your debt without needing to declare bankruptcy or push yourself even further into financial peril.
Using a credit card balance transfer allows you to take advantage of the special low rate balance transfer that you can use to combine your debt onto your new credit card. Transferring your bills that are charged at a higher interest rate to a lower interest rate card allows you to save money.
Using your home to help pay off your debt
There are two main ways in which you can use your property to help you pay off your existing debt.
Home equity loan – This type of loan is closed-ended and must be paid off over an agreed-upon period of time.
A home equity line of credit – This type of loan is open-ended and is similar to a credit card, you will be able to access more credit once you repay a portion of the loan.
Both types of the loan offer a low-interest rate and allow you to borrow more money than a traditional personal loan.
Use your life insurance policy
If you are at risk of having your property reposed or are at risk of being declared bankrupt then you could use your life insurance policy to help dig yourself out of your financial hole. You can borrow up to the cash value and then use the proceeds to consolidate your existing debt.
You won't need to make payments on the loan as long as the loan is less valuable than the policy amount. Remember if you don't repay the loan then when you die, the death benefit will be used to cover your loan and your family may not get much after the loan is settled. Another option is to borrow from your retirement fund. This allows you to borrow funds from the fund that need to be paid back in 5 years.
If you aren't able to repay the entire debt consolidation loan in 5 years, this will be viewed as an early withdrawal and this will mean you will need to pay penalties and income tax
Customer Reviews & Testimonials
"
I am one impressed client after experiencing great convenience when I used the online loan application system that the Lending People uses.
Ben B
— Arrowtown —
The agents at the Lending People will never give you a loan without looking at your budget first.
Lori B
— Levin —
I would like to commend the agents at the Lending People for always availing themselves when we need clarity on our loan deals.
Ashley B
— Nelson —
The Lending People Contact
Contact Number
E-Mail
Website
Physical Address
48 High Street, Auckland CBD,

Auckland

1010

New Zealand
Opening Hours
Monday

09:00 – 17:00

Tuesday

09:00 – 17:00

Wednesday

09:00 – 17:00

Thursday

09:00 – 17:00

Friday

09:00 – 17:00

Saturday

10:00 – 14:00

Sunday

– Closed